Diabetes help line to assist people seeking solutions to insulin affordability
Special to the NNPA | 7/25/2018, 10:36 a.m.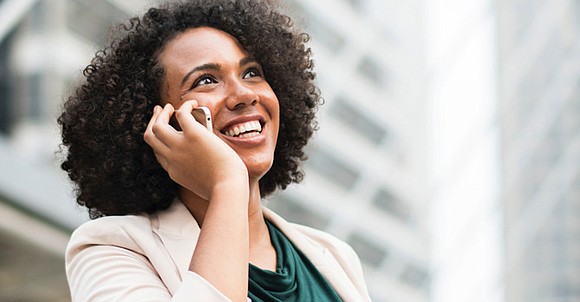 Point of sale savings
We are increasing our financial assistance for people who may need help paying for insulin. The help line will use a suite of solutions to find answers for people who face the highest out-of-pocket costs, such as people who are uninsured and people who pay significant costs when they are in the deductible phase of their high-deductible commercial insurance plans. The solutions will be customizable based upon personal circumstances and will include options for all Lilly insulins.
Immediate Needs
If someone has an immediate need for insulin, they will be able to call the Lilly Diabetes Solution Center to learn about immediate and longer-term options. "Our goal is to ensure everyone who needs insulin can get it," said Mike Mason, senior vice president of Connected Care and Insulins for Lilly Diabetes.
More information on these programs, including how to access savings, will be provided Aug. 1. Lilly will promote the availability of these programs in a variety of ways, including through paid advertising, social media and ongoing media outreach.
"Lilly has actively engaged in discussions about the price of insulin – and potential solutions for people paying the highest out-of-pocket costs – with patients, caregivers, health care providers, advocacy groups, lawmakers, and thought leaders across the diabetes community. Our conversations have been meaningful, and we've taken them seriously," Mason said. "We look forward to introducing these solutions, and others that will help more people who live with diabetes."
Between now and Aug. 1, people can call The Lilly Answers Center at 800-545-5979.
Indication:
• Humalog is used to treat people with diabetes for the control of blood sugar. Humalog Mix75/25 (75 percent insulin lispro protamine suspension and 25 percent insulin lispro injection) and Humalog
• Mix50/50 (50 percent insulin lispro protamine suspension and 50 percent insulin lispro injection) are used to treat adults with diabetes for the control of high blood sugar.
Do not take Humalog if your blood sugar is too low – or hypoglycemia – or if you are allergic to insulin lispro or any of the ingredients in Humalog.
Important Safety Information for Humalog
Important information about Humalog
• Do not share your Humalog KwikPen, Humalog Junior KwikPen, cartridges, reusable pen compatible with Lilly 3 mL cartridges, or syringes with other people, even if the needle has been changed. You may give other people a serious infection or get a serious infection from them.
• Do not change the insulin you use without talking to your health care provider. Changes may make you more likely to experience low or high blood sugar. Changes should be made cautiously under the supervision of your health care provider.
• Test your blood sugar levels as your health care provider instructs.
• Your insulin dose may need to change because of illness, stress, other medicines you take, change in diet, or change in physical activity or exercise.
• When used in a pump, do not mix or dilute Humalog with any other insulin or liquid.
Who should not take it?