Jackson, Ellis address major social justice issues across nation
JEFFREY L. BONEY | 7/30/2018, 6:36 p.m.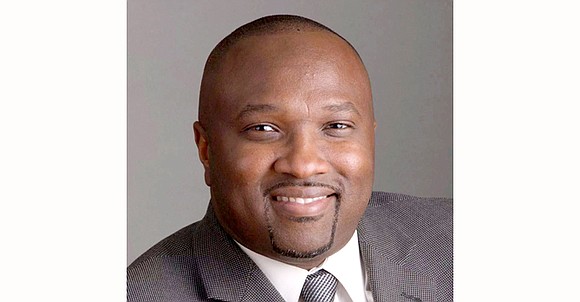 NNPA
During a recent trip to Houston, Rev. Jesse Jackson joined forces with Harris County Precinct 1 Commissioner Rodney Ellis and various Houston community advocates, to address a litany of social justice issues that have impacted many individuals in the Greater Houston area, as well as across the entire nation.
At a news conference that was held at the Harris County Precinct One El Rio Service Center, Jackson joined Ellis to talk about why Harris County Commissioners Court should settle a bail reform lawsuit and a push for the county to adopt a minority- and women-owned business enterprise program.
Several community leaders, ministers, and community organizations, such as FIEL Houston, a group focused on the needs of families and education; the NAACP; the Anti-Defamation
League and others were part of the gathering.
One of the most important battles taking place across the U.S. has been a push for bail reform. The fight for bail reform has become one of the most important and major civil rights issues of our day; and that fight is being aggressively waged in Harris County, which has the majority of its county leadership fighting a costly lawsuit to contest its unjust cash-bail system that keeps poor people behind bars.
Jackson spoke out against the position Harris County has taken to aggressively fight the lawsuit and expressed his support for U.S. District Judge Lee H. Rosenthal's recent ruling that found Harris County's cash bail system unconstitutional, emphasizing that the system essentially keeps select defendants in jail, because they are poor and do not have the means to pay.
"The cash bail system in Harris County is discriminatory along the lines of race and poverty," Jackson stated. "Fewer and fewer people are getting more and more, while more and more have less and less. We need to get rid of the borders that separate poor people from those who are not poor, in Harris County. We must continue our fight for the poor, because most of them cannot fight for themselves."
The case against Harris County is scheduled to go to trial in December, but Jackson strongly urged county officials to stop their efforts to fight against the movement to end the current cash bail system and is encouraging them to settle the lawsuit to avoid any further damage to poor people.
Ellis, the only member on Commissioners Court to oppose the lawsuit, wants his colleagues on Commissioners Court to settle the costly bail reform lawsuit. He has faced continuous and tremendous amount of pushback from three colleagues: Jack Morman, Steve Radack and R. Jack Cagle.
Harris County Judge Ed Emmett, however, has gone on record stating that the bail reform lawsuit should be settled out of court. However, the three Commissioners have dug in their heels, advocating for Harris County to continue spending money to defend the lawsuit.
"That money could be spent on reforming the system," Ellis said. "We could have been using that money to educate people, so that once they get out of prison, they are productive, and don't get stuck in that cycle. This broken system doesn't solve anything."