Black entertainment trailblazer: The legacy of Debra Lee
MARC H. MORIAL | 6/11/2018, 8:07 p.m.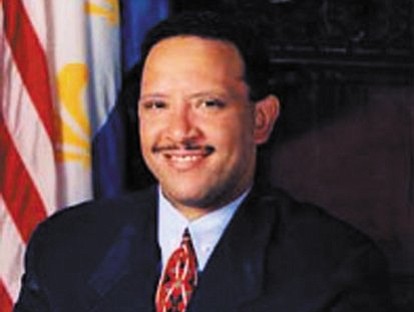 National Urban League
"If they don't give you a seat at the table, bring a folding chair." – Shirley Chisholm, African American politician and activist, 1924–2005
Debra L. Lee is a dues-paid member of an exclusive club: African American CEOs. While the Oscars struggles to be less White and dashes of color are increasingly becoming a mainstay on our movie and television screens, Black representation in leadership and executive office suites remains abysmally few and far between at media companies – or otherwise. Despite the long odds and doubly fortified barriers to entry for African American woman in corporate America, Lee sat at the helm of Black Entertainment Television for two decades, and for 17 of those years, BET Networks remained the No. 1 cable network among African American viewers, broadening the media landscape for creatives of color and audiences in search of their experiences and stories on screen.
Lee's story begins in the American South. She was born in 1954, the year of the Supreme Court's Brown vs. Board of Education decision that outlawed public school segregation. In 1972, Lee graduated from North Carolina's Greensboro-Dudley High School in a county school system still divided by racial segregation. As she recalls, what was lacking in resources was compensated for by "teachers who really cared." From there she attended Brown University, graduating with a bachelor's degree in political science with an emphasis in Asian politics. Lee went on to attend Harvard University, receiving her law degree from Harvard and a master's degree in public policy in 1980.
After serving as both a law clerk and an attorney at a corporate law firm, in 1986, Lee joined BET as its first vice president and general counsel. Ten years later, Lee was elevated to network president and COO. By 2005, Lee had successfully worked her way up the ranks to become BET's chairman and CEO. Her commitment to reinvigorating a brand once synonymous with the excesses of 90s Hip-Hop came with a new direction for BET and a series of cable television network successes.
Under Lee's leadership, the series premier of The Game debuted as the most-watched series premiere in cable television history. In 2017, The New Edition Story mini-series became the highest-rated television biopic of all times. After doubling BET's production budget, Lee introduced new talent and original programming to the channel, including fan-favorites Being Mary Jane and The Real Husbands of Hollywood. The push for original, authentic programming brought with it high ratings, growing popularity, soaring profit and a determination to assert BET's reach beyond the edges of our television screens.
BET's evolution also included the launch of its website, BET.com, and the launch of the network's sister channel, BET Her, the first network designed to target African American women. Lee acquired the television rights to the annual award show Black Girls Rock! and continued to elevate the prominence and prestige of the BET Awards. Lee recently launched Leading Women Defined, an annual gathering of thought leaders that convenes notable African American woman, including former First Lady Michelle Obama, Venus Williams and Issa Rae, to discuss issues that have a direct impact on the Black community.