Democrats can't turn states blue without Black voters
JEFFREY L. BONEY | 6/11/2018, 9:08 p.m.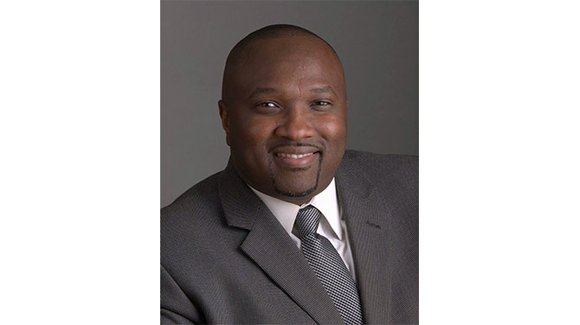 (NNPA) – In November, all 435 seats in the United States House of Representatives and 35 of the 100 seats in the U.S. Senate will be up for grabs, making this one of the most crucial midterm elections in recent memory. Thirty-three of the 100 seats in the Senate will be regular elections, while the other two seats will be special elections, where the winner will serve a six-year term from Jan. 3, 2019 to Jan. 3, 2025.
If Democrats are able to successfully flip 23 Republican-held House seats, while holding on to all of their current seats, they will take back the House in 2018. Things are a lot closer in the U.S. Senate; Democrats only have to successfully flip two Senate seats to take the Senate back.
Every major election cycle there are always discussions about turning battleground states that have traditionally been "red states" into "blue states."
Here in the U.S., a state is referred to as a "red state" or "blue state" depending on the party that those voters in that state traditionally choose during elections. If the majority of voters consistently choose the Republican Party, then that state is deemed a "red state," whereas if the majority of voters consistently choose the Democratic Party, it is considered a "blue state."
In order for Democrats to turn traditional "red states" into "blue states" in November, they will need increased voter registration and strong voter turnout in the Black community to make that happen. Focusing on these two important factors could effectively flip battleground states like Texas, Nevada, Tennessee, Utah, Arizona, Mississippi, and others from 'red states' to 'blue states.' More importantly, there are 39 gubernatorial elections and many other local, county and statewide races that will also be impacted by this 2018 election.
While there are many U.S. House and Senate races that already have a clear cut favorite before the race even begins, there are many other races in battleground states that could significantly change the overall look of Congress.
Take the state of Texas for example.
U.S. Congressman Beto O'Rourke, D-Texas, has become a formidable opponent in his extremely competitive race to unseat Republican incumbent U.S. Senator Ted Cruz in November. According to a recent Quinnipiac University poll that was conducted in mid-April, the Senate race shows O'Rourke trailing Cruz by only three percentage points, which is well within the margin of error. O'Rourke is also beating Cruz on the fundraising end, hauling in a reported $6.7 million in the first quarter of 2018 alone.
A win by O'Rourke would completely change the political dynamics in the state of Texas, and would energize the Democratic Party in other states across the nation.
Currently, Republicans have control of both the House and Senate in the Texas state legislature, as well as control of all the statewide offices, making Texas one of the most influential and consistently dominating 'red states' in the U.S.
The last time voters in the state of Texas got behind a Democratic candidate for president was back in 1976 when Jimmy Carter defeated Republican Gerald Ford. Since that time, Texas voters have overwhelmingly supported the Republican candidate for president.