President and Congress roll back anti-discriminatory auto lending guidance : What's next for consumers?
CHARLENE CROWELL | 6/11/2018, 9:10 p.m.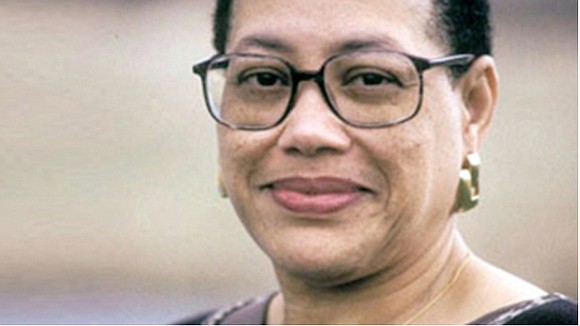 Center for Responsible Lending
Despite federal laws addressing discrimination in housing, credit and more, President Donald Trump signed May 21, a rollback of an anti-discrimination guidance affecting auto lending. The presidential signature also marked the first time that a policy that had been in effect for several years was reversed through a special, streamlined legislative process under the Congressional Review Act.
The significance of this action will have national and rippling effects. Nationwide, auto loans represent the third highest category of consumer debt – behind mortgages and student loans. With so many communities across the country lacking accessible, metropolitan public transit services, owning or having access to a reliable automobile is central to access jobs, health care, education and more.
According to the National Automobile Dealers Association, the sale of 17.14 million new cars in 2017 by franchised dealerships surpassed $1 trillion in sales. The Center for Responsible Lending has also noted that 80 percent of vehicle loans are financed through dealers.
Further, as the number of auto loans grows, so does the average cost of a new car. According to Experian, one of the three major credit reporting bureaus, the average loan amount for a new car in late 2017 was $31,099 and came with an all-time high record monthly payment of $515. The comparable figure for an average used car payment of $371 came with an average loan of $19,589.
When racial discrimination is added to these already significant numbers, consumers of color wind up paying even more – due to the color of their skin, instead of the quality of their credit ratings.
Over the last few years, the Equal Credit Opportunity Act was the legal basis for lawsuits and settlements involving Ally Financial, Fifth Third Bank, and the financing arms of major auto manufacturers Honda and Toyota. This law makes it illegal to discriminate on race or other protected classes in credit transactions. In auto lending, indirect auto lenders – those who finance loans through dealers – are creditors who must uphold the law. Thanks in part to the 2013 CFPB indirect auto lending guidance; consumers of color were awarded restitution totaling more than $140 million for alleged discrimination.
"Countless lawsuits have shown how people of color pay millions more for their car purchases, compared to similarly situated Whites," noted Delvin Davis, a CRL Senior Researcher. "Without a regulator that enforces fair lending standards, African Americans and Latinos stand to bear the weight of discrimination without any relief."
The presidential signing was made possible by both chambers of Congress turning to the Congressional Review Act. This law allows simple majority votes in the House and Senate to override regulation. Until now, this act had only been used to undo new regulation; this recent usage marks the first time that a long-standing policy was the focus.
Mick Mulvaney, the illegally appointed Acting CFPB Director, said, "Given a recent Supreme Court decision distinguishing between anti-discrimination statutes that refer to the consequences of actions and those that refer only to the intent of the actor, and in light of the fact that the Bureau is required by statute to enforce federal consumer financial laws consistently, the Bureau will be re-examining the requirements of the Equal Credit Opportunity Act."