Redlining settlement fails to provide strong penalties
CHARLENE CROWELL | 6/11/2018, 8:13 p.m.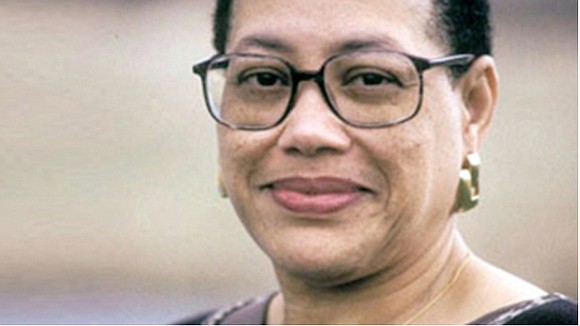 Center for Responsible Lending
For as long as many people of color can remember, succeeding generations have called for justice. Despite these age-old pleas, justice is not only elusive, but frustrating since the enactment of a series of civil rights laws. Despite federal guarantees of equal treatment, much of Black America experiences something short of what was promised.
A recent settlement of a federal redlining lawsuit is yet another sign that justice is still being denied. Even worse, those entrusted in key federal agencies are willing to accept much less than what is fair or just.
On January 13, 2017 and as one of the last cases brought under the Obama Administration, the Department of Justice sued KleinBank, a lender in the Twin Cities' metropolitan area with violations of both the Fair Housing Act and the Equal Credit Opportunity Act. The complaint said in part that from at least 2010 to 2015, "KleinBank's discriminatory practices as described herein have been intentional and willful, and implemented with reckless disregard for the rights of individuals on the basis of their race and/or national origin."
The January 2017 lawsuit followed a near two-year DOJ investigation that uncovered illegal redlining in neighborhoods of color. Within the metro area, lending in 78 of 97 majority-minority census tracts were excluded by the bank. Further, as KleinBank expanded to add at least seven full-service branches since 2007, not one is in a community of color.
Beyond a failure to serve all consumers, mortgage applications and approvals among consumers of color were equally disturbing. Other metro lenders surpassed KleinBank by as large a ratio as five-to-one in serving consumers of color. For example, among the 5,837 single-family residential loan applications filed with KleinBank, only 1.06 percent – 62 – came from consumers of color. Of the bank's approved 4,392 residential mortgages, only 51 were secured in neighborhoods of color.
With these and other findings, DOJ's complaint requested both monetary damages to those consumers who fell victim to these illegalities, and a civil penalty to vindicate the public interest.
Yet on May 8 of this year when a settlement was reached with the current DOJ, there was no civil penalty or judicial oversight – two key elements in earlier settlements with similar charges. Among other requirements, a limited, three-year agreement authorized a $300,000 loan subsidy fund to increase credit access in predominantly minority neighborhoods, as well as another $300,000 for credit repair initiatives, education, outreach and advertising that would include minority media. The settlement required the bank to redraw its Community Reinvestment Act assessment area. KleinBank also agreed to open a single branch in a neighborhood of color within the next year.

According to the settlement, "The United States agrees to jointly stipulate with KleinBank to the dismissal of the Civil Action. The parties agree and acknowledge that this consideration is adequate and sufficient."
Pardon me, but I respectfully disagree – and so do others who believe in fair lending. A lack of civil penalty coupled with a brief term of compliance does not bode well for fair or just lending.