Working to attract more minorities in schools
MELISSA B. TABOADA | 6/11/2018, 8:31 p.m.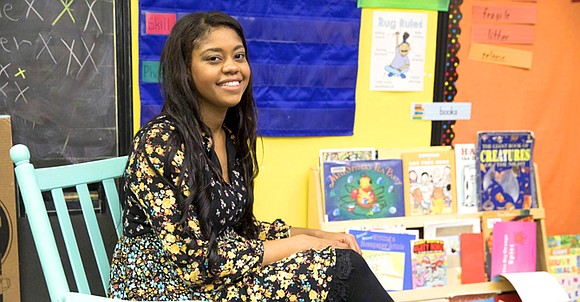 Austin American-Statesman
AUSTIN (AP) – When Kettisha Jones launched her career in education more than 20 years ago, she noticed there were few other African American teachers in her cohort.
Now, as an assistant superintendent in the Pflugerville school district, Jones was hoping a new pilot program will help boost minority representation among teacher ranks, as well as increase retention in hard-to-fill positions.
"We're here to serve a diverse group of kids that have different needs," Jones said. "We're seeing that students tend to perform better when they have the opportunity to attend classes with teachers who look like them. That's something we're trying to do here, to diversify.
"It's not going to flip overnight, so what conversations are we going to have to bring that to light?"
Both the Pflugerville and Austin school districts are forming partnerships with Teach For America – a national program that has sent thousands of college graduates to teach in some of the nation's highest-need urban and rural schools – with goals of quelling high teacher turnover in low-income schools and recruiting more teachers of color.
While about 65 percent of the students in each district are Black or Latino, more than 60 percent of the teachers are White.
Growing research points to what Jones, a Teach for America alumna, said: Students benefit from having teachers with similar ethnic and racial backgrounds.
One recent study published by the Institute of Labor Economics and co-authored by a Johns Hopkins University economist shows that Black low-income students who have a Black teacher for a least a year in later elementary school years are 29 percent less likely to drop out of high school and more likely to consider attending college.
One in 3 alumni of Teach for America is a person of color – and the number is growing; about 48 percent of current Teach for America members in their first and second years are teachers of color.
Austin and Pflugerville will get teachers who already spent at least two years working in challenging schools. Those teachers are entering the job with the knowledge, cultural competencies and similar life experience the districts need, said Fernando Medina, the Austin district's chief human capital officer.
"These teachers can help us fill in some gaps in the sense that they naturally bring, and have the potential to bring in, an understanding of the language, the culture, how students learn and how to deepen the connection between their personal lives and the curriculum and the content," he said. "It helps us close an equity gap."
The pilot program in the local districts will start small; with plans to hire 10 to 15 Teach for America teachers, each starting this fall. The teachers will have a minimum of two years' experience with credentials or certifications in high-demand positions, such as bilingual, special education and high-level math and sciences.
Critics of the program have pointed out that high percentages of Teach for America teachers exit the profession as soon as their two-year requirement is fulfilled. The organization says about one-third of its alumni are still teaching.