Working to attract more minorities in schools
MELISSA B. TABOADA | 6/11/2018, 8:31 p.m.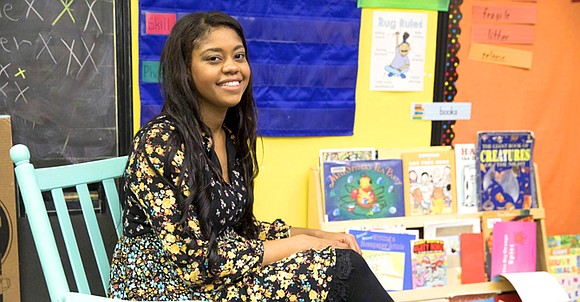 Ken Zarifis, president of Education Austin, the district's largest teacher labor group, said that while there are high-quality Teach for America alumni in Austin's teaching ranks, too many have turned it "into a turnstile career. But it takes time to grow quality teachers."
Zarifis said he agrees that the district must boost diversity and increase retention among teachers but said the district needs a more strategic approach.
"At the end of the day, this district could maintain their teachers at a better rate if they treated them with better respect," Zarifis said. "Their willingness to work in these campuses is really about respect. When they're respected, they're willing to go the extra mile."
Turnover persists in Austin, with the district hiring about 750 new teachers annually. That equates to about 13 percent turnover annually, but the rate is higher at high-needs schools. Medina said the district is revisiting its exit survey process to get a better understanding of why teachers leave.
Meanwhile, district officials are recruiting from Historically Black Colleges and Universities with more minority students. They also are trying to identify and train students who want to become teachers or classified workers such as teacher's aides, who could move into teaching positions with additional schooling or training.
The Austin and Pflugerville districts will pay the organization a $3,000 recruiting fee for every successful placement.
Dallas, Fort Worth, San Antonio and the Rio Grande Valley have similar partnerships with Teach for America, but those districts bring in the recruits who have no teaching experience yet.
"These are people who really came into the profession to truly support students who are at risk at our highest-needs schools and have experience with that," Jones said. "Even though we're in a suburban district, we're still experiencing urban challenges. With this opportunity, we're bringing in talent, people who are familiar with working with students with those challenges."
In 2016-2017, Austin employed 43 Teach for America alumni – largely teachers and campus administrators, including 2017 Texas Teacher of the Year Allison Ashley, a veteran bilingual education elementary teacher and instructional coach. Pflugerville employed three, including Jones.