Mulvaney joins payday industry to fight regulation
CHARLENE CROWELL | 6/22/2018, 5:36 p.m.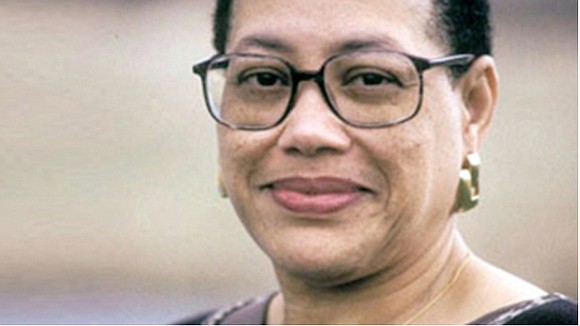 Center for Responsible Lending
Everyday American school children are taught about this country's founding. Untold generations were taught that in a democracy, government is "of, by and for the people."
Yet when it comes to consumer finance, some who serve in government seem to have forgotten whom they work for.
Mick Mulvaney, the illegally appointed acting director of the Consumer Financial Protection Bureau, is a glaring example of one who appears to consistently relegate the financial concerns of America's people in favor of businesses that harm instead of help consumers. His support of the payday and small-dollar lending industry is a prime example.
In January, Mulvaney announced it was time to "reconsider" the Bureau's payday rule that was announced by his predecessor after five years of public forums, research and more than 1 million comments. He also encouraged the industry to apply for waivers that would exempt them from the rule's first deadline this April.
More recently, he publicly sided again with the payday industry's efforts by joining the leading payday lenders' association in filing a joint motion to delay the compliance date for the CFPB's rule on payday loans for 445 days after the final judgment of litigation challenging the rule.
Among consumer advocates, Mulvaney's actions are as unprecedented as they are bizarre. For more than a decade, research by the Center for Responsible Lending has consistently found that these small-dollar loans pick the pockets of working people at a rate of $8 billion in fees ever year.
"Mick Mulvaney has been doing the bidding of payday lenders for years; but putting the CFPB's weight behind a joint legal motion with their lobbyists is a new low, even for him," said Jose Alcoff, the Payday campaign manager with Americans for Financial Reform.
"It is appalling that an agency with a primary mission of protecting consumers is now teaming up with a payday lending industry that is notorious for trapping people in debt," said Scott Astrada, CRL's Director of Federal Advocacy.
"It is despicable that the consumer bureau's interim director Mick Mulvaney is colluding with payday lending lobbyists who push unconscionable loans up to 400 percent annual interest on struggling families who can least afford it," said Lauren Saunders, associate director of the National Consumer Law Center.
This multibillion-dollar industry has launched a legal challenge to a rule that provides only two basic provisions: an ability to repay, and payment protections. The first requires lenders to make a reasonable determination before loan approval that consumers can afford to repay the loan. The latter provision denies lenders from taking repayment from checking accounts after two consecutive efforts failed.
The average payday loan may only be $365 but comes with an average triple-digit interest rate of 361 percent and $458 in fees – payable in full, usually within two weeks. The lender requirement of full payment triggers a long-term trap for borrowers: 75 percent of all payday fees are stripped from borrowers stuck in more than 10 loans a year. Similarly, 85 percent of car-title loan renewals occur within 30 days of a previous one that could not be fully repaid. Additionally, one out of every five borrowers ends up losing their vehicle to repossession.