Hey, elected officials: No more chicken dinners. We need policy
JEFFREY L. BONEY | 6/25/2018, 10:52 p.m.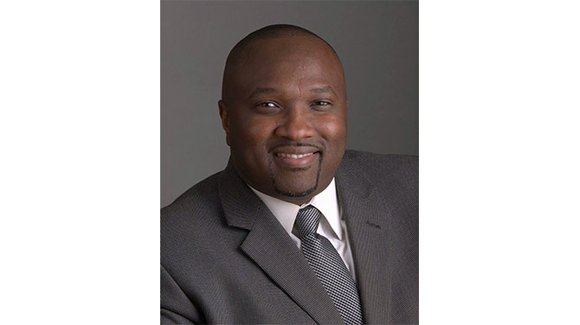 (NNPA) – It's that time again. It occurs every year around the same time like clockwork. It's election season.
Political signs infiltrate Black neighborhoods, placed by campaign operatives hoping you remember their respective political candidate come election time. More importantly, these political operatives are hoping your familiarity with their respective candidate will drive you to the polls with the belief that their efforts will translate into a vote for them at the ballot box.
Establishing familiarity is quite an effective tool, especially when it comes to creating a sense of connection with people. Now be honest. If connecting with people through establishing a sense of familiarity weren't so effective, why would radio stations play the same song over and over again, or why would major companies spend an inordinate amount of money to consistently and strategically advertise their product or service to consumers on a regular basis?
Seeking to connect with people by establishing a sense of familiarity is one of the first things any campaign team tries to do to help get their respective candidate elected.
Have you ever noticed that during every election season, radio ads become more frequent, print mailers get sent out in bulk quantities and television ads get placed on any given network during key television shows in an effort to try and reach registered voters?
Politicians have long been staples in our community.
Many of them visit a church here, walk the block and knock on doors over there; kiss babies, shake hands and even give the Black community 'stuff' to get them to come out to the polls and vote. It is fascinating the way some political candidates scurry around during election season trying to solicit the Black vote so that they can get elected to a certain office or retain their current seat. It's an art. Many of these campaign operatives and elected officials have it down to a science.
However, when it comes to developing key, solid policies that will help the Black community, many of these same candidates disappear—never to be heard from again—until the next election cycle rolls around. Interestingly, many of these elected officials get a pass for doing nothing.
Now, if members of the Black community would be completely honest, they would admit that a lot of these elected officials are often treated like high-profile celebrities, rather than public servants who have the power to advocate for substantive policies that can literally change the economic landscape and quality of life of their communities.
One act of familiarity that has been a go-to-approach to reach the Black community has been the tactic of political candidates using certain gimmicks to solicit votes.
You know what I'm talking about; offering the Black community chicken dinners, barbecue cookouts, fish plates, steak days, gift cards, air conditioners for senior citizens, etc. Many of these politically motivated gimmicks have and continue to be used to get Black people to vote for a particular candidate.
You know the routine. Black voters get out to vote, and then there is very little reciprocity from many of the candidates toward the Black community, if they are elected.