There is no Black history when Black students are failing – time for a new approach
KEVIN P. CHAVOUS | 3/5/2018, 1:30 p.m.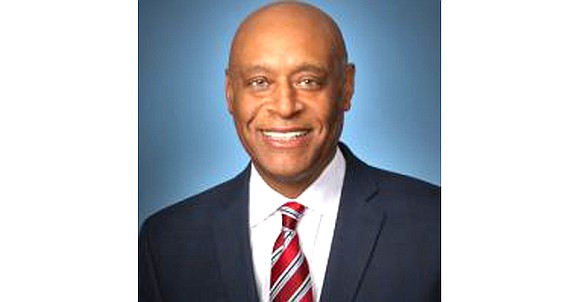 K12 Inc.
It's the type of thing that occasionally makes Twitter lose its virtual mind, and maybe in a good way. Frederick Joseph, a 29-year-old Harlem based activist, took it upon himself to start a GoFundMe campaign to buy advance complimentary tickets for at-risk Black youth to see eagerly anticipated hit Marvel Comics' movie Black Panther. Millions of social media handles in the Black Twitterverse were ecstatic, applauding Joseph for the move.
"I knew I wanted to do something for the children, especially of Harlem, because it was a community primarily of color," Joseph later said during a CNN interview. "I said to myself, how can I get as many children as possible to see this film and see themselves as a superhero or a king or queen?"
Black Panther, with its timely Black History Month release, has eventually become a global box office hit that has many looking for the needed emotional and cultural comfort. Times are urgent, social justice challenges are constant and there has always been a sense that Black History is not as appreciated as it should be. Even when it is as deeply woven into the very foundation and pillars of American society, defining and shaping who we all are, it still suffers from the tragedy of convenient cruelty and selective national memory. Indeed, we could all use a Black History Month observance and a healthy dose of Black History lesson.
But, what sense does it make to celebrate Black History when the condition of our Black youth suggests it may not have much of a future?
The dilemma with Black History Month memoriam is that it carries with it a tendency to tell ourselves that great progress has been achieved. Yet, in terms of educating African American youth, we appear to regress. More important than free tickets to Black Panther matinee showings are functioning educational systems and access to quality alternatives and opportunities. Progress is unreachable when a community fails to reach its academic and intellectual zenith.
African American high school students still lag considerably behind their White and Latino peers. A Johns Hopkins University study of 2015 national graduation rates found they were 74.6 percent for Black students versus 77.8 percent for Latino students and 83.2 percent for Whites. The discourse on these rates has simmered somewhat and given us all the impression that we've somehow solved the dropout crisis.
Clearly, we haven't. More than a quarter of Black high school students are dropping out, and it's more pronounced in some states than in others.
Something systemic continues to eat away at full Black student educational progress. While we have seen the narrowing of math and reading test score gaps between Black and White students, 8th grade math score test results compared against White students are worsening more for Black students than for Latino students. And even though 65 percent of Black high school graduates go on to college, just 39 percent of them remain there and finish with a bachelor's degree.
What's going on? Quite a bit. As National Equity Atlas data show, Black students are stuck in high poverty school districts – the majority of Black students in half of the largest U.S. cities go to schools where three quarters of students are considered. Other studies, such as one at Stanford, also prove that high poverty school districts are scoring several grade levels below wealthy school districts. Black students are much more likely to live in distressed socio-economic circumstances plagued by unemployment, depressed access to financial capitol, little to no social mobility and a merciless school-to-prison pipeline. An overwhelming and destructive number of young Black men – over half – are dropping out of high school or receiving diplomas late. When that happens, we find a situation where 1 in 3 of them end up incarcerated.