Black Girl Magic: The magic of A Wrinkle in Time
RONDA RACHA PENRICE | 3/19/2018, 10:36 a.m.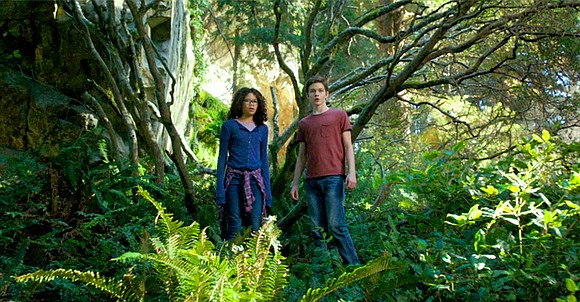 "I read the book in sixth grade for a book report and I never saw myself being Meg, especially because she was written as a young Caucasian girl, so I just really never thought about it," she said during an interview last week. "But once I got the script, it all clicked and I thought it was just an amazing take on Meg."
Even as young as she is, Reid, who turns 15 in July, has previous credits that include 12 Years A Slave, (2013), American Girl: Lea to the Rescue (2016) and Sleight (2017), yet has still felt the sting of Hollywood limitations for actresses like her.
"There were fewer roles meant for me and fewer lead roles meant for me," she said.
That reality is why Reid especially cherishes her role as Meg.
"I feel like it was so important for me to play Meg because I'm basically representing little girls that look like me and I'm representing them in the right way because you don't really get to see a little African American girl with glasses and curly hair save the world without superpowers," she said.
Reid does see changes in Hollywood and hopes it will continue.
"I feel like we are breaking barriers, slowly but surely, but there needs to be more representation. I don't feel like diversity should just be a thing right now," she expressed. "I feel like it should be a normal thing."
As for the "Black girl magic" tag that's now been extended to herself, but has long been attributed to A Wrinkle in Time director DuVernay,
"I feel like people are just now recognizing our magic, but we've always been magic and it just recently became a hashtag," Reid said.