Lights, camera, inclusion riders: Reflecting reality on and off screen
MARC H. MORIAL | 3/19/2018, 10:24 a.m.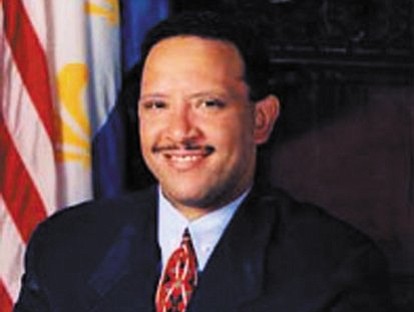 National Urban League
"I think that the greatest thing our art does and our industry does is to erase the lines in the sand. We should continue doing that when
the world tells us to make them deeper." – Guillermo Del Toro, Best Director Oscar Winner, Shape of Water, 2018 Academy Awards
If the 90th Academy Awards are any indication, Hollywood appears determined to flip the proverbial script and rewrite longstanding, cinematic wrongs. From historic firsts to concrete calls to action, the Oscars reflected how far the institution has come – and how much further it has to go.

The night was filled with a predictable mix of glitz, glamour and movie industry self-congratulation, but in the age of #OscarsSoWhite, a viral hashtag inspired by the 2016 Oscars shut out of people of color from all acting and directing categories; and #MeToo, a rallying cry that has become closely associated with the work of the Time's Up movement, diamonds, gowns and tuxedos mingled carefully with the critical issues of diversity, inclusion and representation. It took two words from Best Actress winner Frances McDormand's acceptance speech to bridge the gap between the storied institution and the intersectional, multi-cultural reality in which it makes movies, "I have two words to leave you with tonight, ladies and gentlemen: inclusion rider."
Coined in 2014 by Stacy Smith, director of USC Annenberg's Media, Diversity & Social Change Initiative, an inclusion rider is a clause A-list actors can have added to their contracts that require producers to hire a diverse cast and crew in order to retain the actor. The rider allows major players in Hollywood to do more than wish away the dearth of diversity or pay lip service to inclusive representation in the movie making industry. It is a concrete call to action with real world ramifications. In a 2014 guest column for the Hollywood reporter, Ms. Smith noted that in 2013, if every A-list actor put equity in the contract, "the proportion of balanced films (about half-female) would have jumped from 16 percent to 41 percent."
These issues and attempts to tackle them with contractual solutions are not limited to Hollywood or the Oscars. From the NFL to the boardrooms of major tech companies, diversity and inclusion are in the spotlight. The National Urban League has taken part in ensuring that communities of color are neither neglected, ignored nor poorly served in the aftermath of corporate acquisitions and mergers.
In 2016, we joined a host of civic and civil rights organizations that signed onto a memorandum of understanding with Charter Communications before its acquisition of Time Warner. The MOU outlined concrete steps Charter would take to build on existing diversity efforts, including gender and racial diversification of its board of directors and taking steps to diversify its workforce. In response to concerns our organization, among others, relayed to Comcast after it announced its intention to acquire a majority stake in NBC Universal, an MOU was reached that affirmed the combined company's commitment to be an industry leader in diversity. Through the MOU, a $20 million investment fund was established for minority media and tech entrepreneurs, among other initiatives.