Senate lawmakers seek to gut Fair Housing Act – civil rights guarantees proposed to be weakened
CHARLENE CROWELL | 3/19/2018, 10:17 a.m.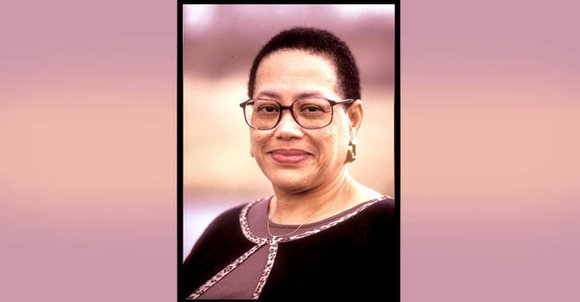 Center for Responsible Lending
In just a few weeks, civil rights and housing advocates will commemorate the 50th anniversary of the Fair Housing Act. Just four days following the assassination of Rev. Martin Luther King Jr., Congress passed the law on April 10, 1968.
On the following day, President Lyndon Baines Johnson's signature made it unlawful to discriminate in housing sales, rentals and finance. Although race, color, religion and national origin were the original protected classes, in later years the Act was amended to include gender, people with disabilities and families with children. With each revision, businesses such as banks, and other lenders, realtors, landlords, insurance companies – even governments that previously used zoning and restrictive covenants to deny housing access – were all obliged to adhere to new standards of inclusion.
Fast-forward 50 years, and much of Black America and other people of color still find that the promise of fair lending remains just that. Our collective experiences as a people provide painful reminders of how full and equal access to credit – particularly in mortgage lending - remains an unfulfilled promise.
These long-standing concerns have somehow failed to be included in a new draft legislative proposal on Capitol Hill. In the name of housing finance reform, a working proposed bill by Senators Bob Corker of Tennessee and Mark Warner of Virginia would eliminate the current requirement of a "duty-to-serve" all markets, particularly those like communities of color and rural areas. Instead, the promise of inclusion would be replaced with the vague business judgment of a so-called "guarantors' decision."
If allowed to be enacted into law, government-sponsored enterprises, Fannie Mae and Freddie Mac, would be eliminated and fair lending requirements could be weakened. We're talking trillions of dollars being affected by such a so-called reform without any assurance that fair housing promises made half a century ago will remain. At the end of 2016, the GSEs - Fannie Mae, Freddie Mac, along with Ginnie Mae together held $16.7 trillion in mortgages on the nation's secondary market.
It's the kind of policy development that usually fails to attract major headlines but affects literally millions of unsuspecting potential homeowners across the country. Once mortgage applicants are approved for loans, the bulk of them are sold to the secondary market, most often to Fannie Mae or Freddie Mac. Their sale enables the original lender to free up capital to make more loans to consumers.
Fortunately, the National Urban League and the Center for Responsible Lending joined forces to oppose this proposal before it can pick up more lawmaker support.
A report co-authored by the CRL and NUL critiques this Senate proposal and criticizes recently published papers supporting it. Senate GSE Reform Proposal: A Blow to Affordable Housing and Harmful to the Overall Housing Market, calls for a system that supports opportunity for current and future generations to achieve homeownership. It also criticizes the current legislative proposal as reserving homeownership only for those who are financially well off.
"Although much of the housing market has recovered in recent years, many Americans have either not benefited or have even lost ground," said NUL President Marc Morial. "Millennials and people of color deserve the opportunity to pursue their own American Dreams. And existing homeowners, especially older Americans need buyers when they are ready to downsize or retire. The financial glue connecting these generations is affordable mortgage credit."