Texas primary turnout buoys Democrats' hopes again
WILL WEISSERT and PAUL J. WEBER | 3/19/2018, 10:32 a.m.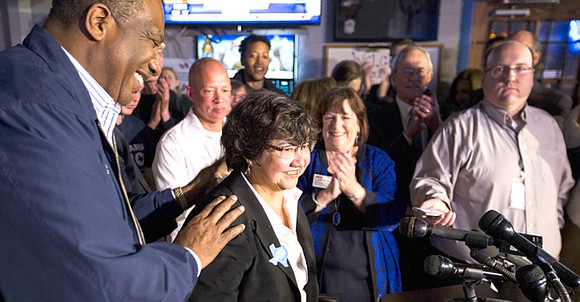 In Republican U.S. Rep. John Culberson's district in Houston, which Hillary Clinton carried in 2016, Democratic primary turnout was roughly five times higher than the last midterms. A big Democratic surge also took place in the district of Republican U.S. Rep. Pete Sessions, which Clinton also carried and is among the races where Democrats think they can compete. In a third GOP-controlled district targeted by Democrats in San Antonio, Republican had the lower turnout.
Nationwide, Democrats need to flip 24 GOP-seats to reclaim a majority this fall.
"It's clear Texas Democrats are fired up, exceeding expectations and charging forward to November," Texas Democratic Party chairman Gilberto Hinojosa said.
A big problem for Texas Democrats is that their biggest-name politicians opted not to run in statewide races. So Republican Gov. Greg Abbott will face either Lupe Valdez, who was Texas' first Hispanic, lesbian sheriff or Andrew White, who opposes abortion and whose father, Mark, was governor in the 1980s. Valdez and White will need a May 22 runoff to decide who wins their party's nomination – but either will be prohibitive underdogs against well-funded and popular Abbott.
The Texas primary did put on display the surge in women running for office to resist Trump. Of the nearly 50 women running for Congress in Texas, more than half won their primaries outright or advanced to runoffs. What's more, at least three of those runoffs in May will feature women going head-to-head, including a key race for Democrats in their bid to take control of the U.S. House this fall.
Trump won Texas by 9 points in 2016, the smallest margin of victory by a Republican presidential candidate in Texas in 20 years.
"It's Trump. It's Trump," said Veronica Escobar, who won her Democratic primary and is now poised to become one of the first Hispanic women to represent Texas in Congress.
"I've spoken to innumerable senior citizens, retirees, parents of disabled children, people who understand what this administration means to their families. And they're afraid."