Black Panther puts spotlight on division within the African diaspora
DEEPTI HAJELA | 3/26/2018, 7:37 p.m.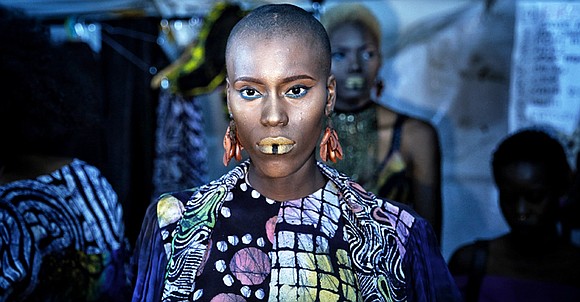 "If we had been allowed to come here of our own volition and we were able to maintain a sense of identity with where we actually come from with a sense of specificity, there might not be the reaction that people have right now," said Tony Armstrong, 46, an IT consultant in Miami who has done genetic testing to find even a general sense of where his roots in Africa might be.
"We need to know that we don't come from nothing," said Shara Taylor, 34, of Nashville, Tennessee. "We need to know that we came from somewhere that we didn't just spring from the ground in chains in the United States."
But as much as there's been a push for connection in some corners, there's been plenty of disconnect as well, and even disdain from one group to the other, as stereotypes like those about poverty-stricken Africa or dangerous inner-city America have been absorbed by both groups, and there's a lack of real knowledge of the harsh realities of slavery on one hand and colonialism on the other, experts said.
"We meet and encounter each other through these lenses of mutual ignorance," said Mwatabu Okantah, assistant professor at Kent State University in Kent, Ohio. "It makes relating to each other difficult."
Writing for the Huffington Post, Jolie A. Doggett questioned whether Black Americans would be welcome if Wakanda were a real place. She was doubtful.
"I found myself having to face the sometimes harsh reality that there is a division within our diaspora that's not going to easily heal," she said.
Funmilola Fagbamila, adjunct professor at California State University, Los Angeles, said, "There are complexities within Black identity, between African Americans and ... specifically Black people in Africa where they would say, no, you are not us."
But that has been shifting over time, especially in recent years, and the movie could play a role in opening dialogues, said Melina Abdullah, also a professor at California State University-Los Angeles, and chairwoman of Pan-African Studies.
"I think the movie is sparking a conversation and consciousness among people," she said. "The role of Black art has always been to kind of awaken us, to get us to think creatively, critically, use our imagination to think about what freedom means."