A look at prostate cancer
GLENN ELLIS | 3/26/2018, 7:31 p.m.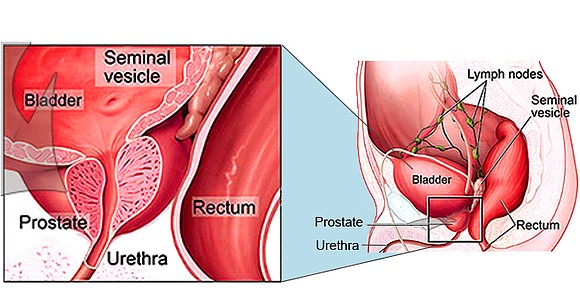 In the United States, about 1 man in 9 will be diagnosed with prostate cancer during his lifetime. African American men may have the highest rate of prostate cancer incidence in the world. In addition, their prostate cancer mortality rate is more than twice as high as the rate for White Americans.
Here's a handy guide for where to go in the days and weeks following a cancer diagnosis:
Get basic information about your cancer
Take notes and ask the questions that will help you understand enough to make good decisions.
Pick a doctor – oncologist and/or urologist
Get referrals from friends who have had a similar experience and ask your primary doctor, who would they choose if it was for their son or father.
One of the first things your doctor will do is grade and stage the tumor. These ratings give an indication for how severe and fast growing the cancer is.
Learn how to read your lab reports.
Pathology reports have all sorts of valuable information, including how large the tumor is and whether it's spread. You don't have to be a doctor to learn how to read them.
Find support groups
There are countless support groups for cancer patients.
Find out about clinical trials
At some point in your cancer treatment, you may decide to join a study of a new therapy. Some prostate cancers can grow and spread quickly, but most of the time, prostate cancer grows slowly.
There's no one prostate cancer treatment that's right for every man, but you've got plenty of options.
Remember, I'm not a doctor. I just sound like one.
Take good care of yourself and live the best life possible!
Disclaimer:
This column is for informational purposes only. If you have a medical condition or concern, please seek professional care from your doctor or other health professional. Glenn Ellis is a Health Advocacy Communications Specialist and is available through http://www.glennellis.com.