Black woman golfer: It was like we had targets on our backs
ERRIN HAINES WHACK | 5/8/2018, 11:59 p.m.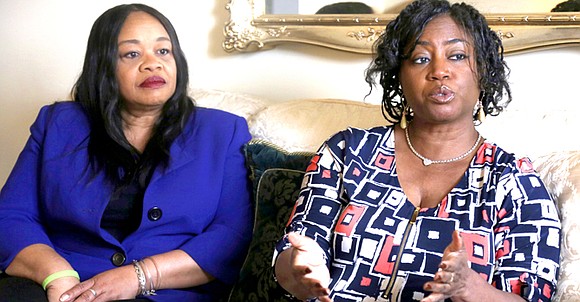 It's part of golf etiquette that slow-moving players let groups behind them play through if they are holding things up, and often golf courses have employees who monitor the pace of play, letting golfers know when they are taking too long.
The five are part of a larger group of local women known as Sisters in the Fairway. The group has been around for at least a decade, and all of its members are experienced players who have golfed all over the country and world. They're very familiar with golf etiquette.
"Our name implies that we want to live life in a fair way," Harrison said. We want to be sisters in the fairway, in golf and in life."
Normally, clubs don't allow groups larger than four. Sandra Thompson was the last member to arrive, and checked with a clerk to see if it was OK to join the four others, knowing a fifth member might be an issue. The clerk said it was fine, said Thompson, an attorney and president of the York branch of the NAACP.
Thompson posted a video on her Facebook page showing the interaction with club co-owner Jordan Chronister, his father, former York County Commissioner Steve Chronister, and several other White, male employees.
In it, Jordan Chronister told the women he's been timing them and that they must leave the premises. The women respond that they took an appropriate break and that the men behind them were still on their beer break and not ready to tee off. The women are then told that the police have been called. And so they wait.
Northern York County Regional Police arrived, conducted interviews and left without charging anyone.
"We were called there for an issue, the issue did not warrant any charges," Northern York County Regional Police Chief Mark Bentzel told the York Daily Record.
JJ Chronister, who owns the club with her husband Jordan Chronister, told the newspaper Sunday that she called the women personally to apologize. She said she hopes to meet with them to discuss how the club can use what happened as a learning experience and do better in the future.