New recipe for culinary success
DENISHA McKNIGHT | 5/12/2018, 4:57 p.m.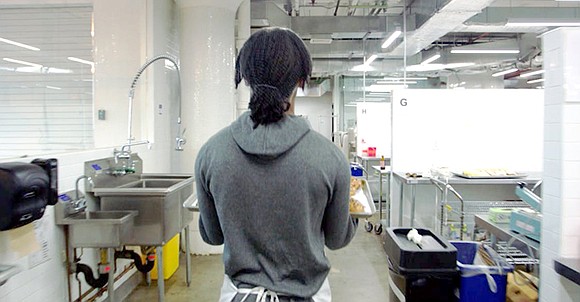 The Dallas Examiner
Since the shutdown of highly-praised culinary school, Le Cordon Bleu in September 2017, there has been a void for the many food makers who were left scattered by its departure.
The recent opening of the Pilotworks culinary program in Northwest Dallas may fill the order for aspiring food entrepreneurs in the area. Formerly known as Foodworks, it currently occupies the former Le Cordon Bleu campus that once held over 900 local students since 2007.
"We felt that Dallas was in need of the resources that we had to offer," said Will Judge, Piltoworks Dallas general manager.
"We were fortunate right around the time the Le Cordon Bleu Culinary School left Dallas, we were looking for properties to expand our business model and this property came up. This was a perfect fit because this is a culinary school that provides classroom space, shared kitchen space, co-working space and a huge footprint that could be a blank canvas. So, we're fortunate enough to take over that property."
The Brooklyn, New York-based program provides a multitude of services as a central food incubation network, such as classroom space, mentoring programs, distribution models and kitchen space with cooking tools for an hourly rate.
"What Pilotworks is really doing is changing the face of the food industry," said Rodolfo Bianchi, a local participant and owner of The Empanada Cookhouse. "There are so many people like me who have this idea that they want to cook or bake but they don't have the money or access. With Pilotworks, we are able to cook and make a business out of it."
Foodmakers also have access to other food entrepreneurs in the large 24-hour kitchen space where they can build relationships with their peers.
"At Pilotworks, I have a very interesting group of friends and members," Bianchi said. "It started to become a community. We're like-minded people. It is very cool to be able to share your ideas [and] to get ideas from the other guys on what you can do or where you can go. It is the side effects of having this shared kitchen space."
Judge, an African American former businessman, recommends the institution to minority business owners who need assistance starting or growing their establishment.
"I think as African Americans, we have ingenuity about us," he said. "We are already born with an entrepreneur spirit. It's just being able to hone everything in and put everything into one concept you can take to the market. I think that's vitally important to provide the Pilotworks program to the community."
While promising, one drawback for many minorities may be the location of the Northern Dallas program, which is a great distance from potential Southern Dallas participants. Southern Dallas is home to many minority – especially African American – food entrepreneurs and businesses that could benefit greatly from the culinary program.
Judge stated the local program will be working toward establishing partnerships with Dallas city officials and departments to help make access to the campus easier.