Dialysis, infections and hepatitis
GLENN ELLIS | 5/21/2018, 3:48 p.m.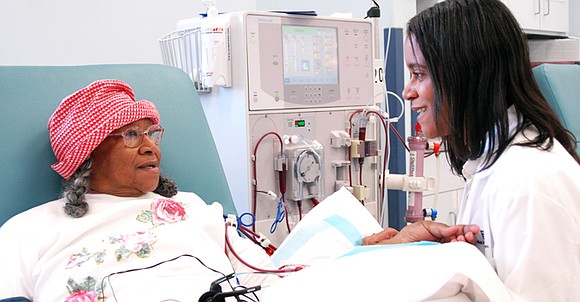 In the early years of dialysis, there was a danger of getting hepatitis B through exposure to the blood of an infected person at the dialysis unit. However, today the chance of getting hepatitis B through your treatment is very small because of two important advances. One of these advances is the use of strict infection control measures in dialysis units. The second improvement is the availability of a vaccination for hepatitis B.
Between 10 and 30 percent of dialysis patients carry the hepatitis C virus compared to 1 percent of the general population. Most people acquire the virus during blood transfusions, and kidney patients, who sometimes suffer severe anemia, are more likely to have had a transfusion.
Hepatitis C is curable now and we need to take a step back and really see this as an untapped supply of donors that can save hundreds if not thousands of lives.
Although getting hepatitis C in a dialysis center is not very common, doctors recommend dialysis patients get tested regularly. If you are starting hemodialysis, most centers will test you for hepatitis C before your first treatment. You should expect to be tested for hepatitis C about every 6-12 months for as long as you are doing in-center hemodialysis.
If you ever feel concerned about the safety practices in your dialysis center, you can tell a staff member. If you do not want to tell someone at your center, you can contact your state's ESRD network or State Department of Health to file a grievance. Never feel afraid to speak up about something you think is not right. It could protect you, and others.
Take good care of yourself and live the best life possible!
The information included in this column is for educational purposes only. It is not intended nor implied to be a substitute for professional medical advice. The reader should always consult his or her healthcare provider to determine the appropriateness of the information for their own situation or if they have any questions regarding a medical condition or treatment plan. Glenn Ellis is a Health Advocacy Communications Specialist and is available through http://www.glennellis.com.