America's health care crisis: Is there a solution?
GLENN ELLIS | 5/29/2018, 12:21 p.m.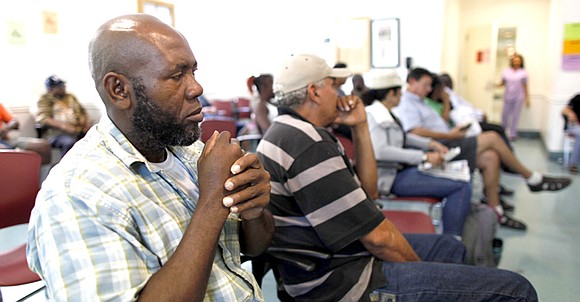 Strategies for Well-Being
The United States health care system has the dubious honor – in a study by the Commonwealth Fund – of ranking dead last when compared to the systems of 10 of the top Western countries in the world.
Not surprisingly – given the absence of universal coverage – people in the U.S. go without needed health care because of cost more often than people do in the other countries.
Not only that, but health care in the United States is the only place, really, where the person who decides he or she wants something, and the person who delivers it, really don't even have to talk about what it's going to cost.
If you don't know what something is going to cost, how do you know whether it is better or worse than an alternative?
The Dartmouth Institute for Health Policy and Clinical Practice has extensively examined today's opaque system. Among its findings: More than 30 percent of US health care spending is on unnecessary care. Moreover, over coverage and over diagnosis hurt more than they help. A 2012 book titled Overdiagnosed: Making People Sick in the Pursuit of Health describes this problem as "medicalizing life," meaning interpreting ordinary experiences as diseases and always urging a medical remedy.
The media gets some of the blame for promoting fear of disease and indicating that early, aggressive treatment is important.
Hippocrates thought otherwise.
"Doing nothing is sometimes a good remedy," he wrote.
Doctors who fear malpractice claims also play a part. They don't skimp on screenings, treatments and prescriptions. And patients with generous health plans often persist in unhealthy habits such as smoking, drinking, overeating, and not engaging in physical activity. In short, the current system is broken.
To be sure, there is an especially real problem for low-income Americans who need but can't afford treatment. Traditionally, their safety net until now has been hospital emergency rooms.
Generally speaking, prices rise when demand increases relative to supply. Health care is no different. However, there are other forces that influence the cost of health care.
In 1961, President Dwight D. Eisenhower advised Americans to "guard against the unwarranted influence by the military industrial complex." He said, "The potential for the disastrous rise in misplaced power exists and will persist."
Eisenhower's words proved prescient as Congress and the president were engrossed in a trillion-dollar debate over the growth of military defense spending over the half-century since that farewell address.
Between the years 1750 and 2000, health care in the United States evolved from a simple system of home remedies and itinerant doctors with little training to a complex, scientific, technological, and bureaucratic system often called the "medical industrial complex." The complex is built on medical science and technology and the authority of medical professionals. The evolution of this complex includes the acceptance of the "germ theory" as the cause of disease, professionalization of doctors, technological advancements in treating disease, the rise of great institutions of medical training and healing, and the advent of medical insurance. Governmental institutions, controls, health care programs, drug regulations, and medical insurance also evolved during this period. Most recently, the health care system has seen the growth of corporations whose business is making a profit from health care.