America's health care crisis: Is there a solution?
GLENN ELLIS | 5/29/2018, 12:21 p.m.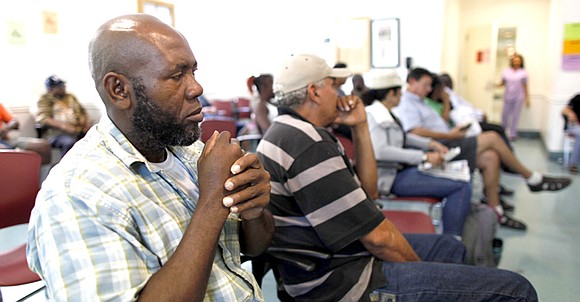 What this all comes down to is quality of life for everyone; requiring health care to reinvent the way it works and leads to evolve its relationships with all of us – male or female; rich or poor; young and old; Hispanic, African American, white, or any race and ethnicity.
The U.S. health care system is by far the most expensive in the world, but it now leaves many millions of its citizens totally still without coverage and fails to provide adequate protection for millions more. And the quality of care is on average inferior [at best] to that of countries that spend much less.
By and large, U.S. health care can be summed up in one word: insurance. It is intended to protect individuals and families against the possibility of a devastating financial loss. Many believe this system is the only way to avoid bankruptcy and the trauma that accompanies an expensive medical bill they cannot afford to pay – in multiple lifetimes. Yet, even with insurance, a serious illness can lead to financial ruin.
The question is, who will be responsible for health care in America? To truly fix the medical system in the United States, the nation must take another look at the problem itself. Everyone wants to be healthy. These same people, however, cannot agree on how this should be achieved. Clearly health care in this country is broken and America is deeply divided on how to fix it. Yet the bridge between the two sides is agreement that something must be done.
Remember, I'm not a doctor. I just sound like one.
Take good care of yourself and live the best life possible!
Disclaimer:
The information included in this column is for educational purposes only. It is not intended nor implied to be a substitute for professional medical advice. The reader should always consult his or her healthcare provider to determine the appropriateness of the information for their own situation or if they have any questions regarding a medical condition or treatment plan. Glenn Ellis is a Health Advocacy Communications Specialist and is available through http://www.glennellis.com.