Federal lawsuit challenges HUD to enforce fair housing rule
CHARLENE CROWELL | 5/29/2018, 11:58 a.m.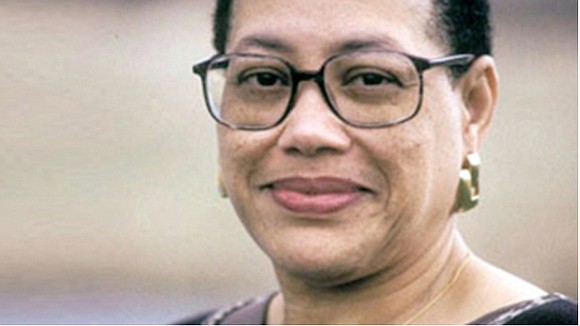 Center for Responsible Lending
In 1965 and as part of a visionary public policy strategy known as The Great Society, President Lyndon Johnson created a new cabinet level agency, the Department of Housing and Urban Development. The agency became responsible for developing programs and crafting policies that would support urban America with decent housing, homeownership opportunities and more. Following enactment of the Fair Housing Act in 1968, HUD was further charged with its enforcement.

But the current HUD Secretary, Dr. Ben Carson, appears to either not know, or willfully ignores the vital mission of the agency he was appointed to lead. From proposing billion-dollar budget reductions, increasing rental fees for public housing, and halting efforts that require local communities receiving HUD funds to address fair housing needs, Secretary Carson's tenure has been troublesome to a growing number of consumers and advocates alike.
Now, his retreat from enforcing fair housing has led to a federal lawsuit filed by housing and civil rights advocates who are calling upon a federal court to reinstate a key rule used to fight segregated housing. On May 8, the National Fair Housing Alliance, Texas Appleseed, and Texas Low Income Housing Information Service – known as Texas Housers – jointly asked the U.S. District Court for the District of Columbia to reinstate a HUD rule that Secretary Carson suspended this past January.
The rule, known as Affirmatively Furthering Fair Housing, implemented the legal requirement that federal agencies and federal grantees further the purposes of the Fair Housing Act by dismantling residential segregation. The rule took effect in July 2015, after widespread documentation over several years revealed how many HUD grantees made no discernible effort to end segregated housing in their locales.
In response, the AFFH rule specifically required any organization receiving HUD funds to have a plan and timeline that incorporates community concerns to actively address local housing problems. This planning approach was structured to enable HUD grantees to take meaningful and measurable actions to overcome historic patterns of segregation. Additionally. The rule promotes fair housing choice, and fosters inclusive communities that are free from discrimination.
"Each day HUD holds up requiring jurisdictions to fully comply with the law is another day that millions of people are being denied fair housing opportunities," said Lisa Rice, president and CEO of the National Fair Housing Alliance. "HUD's action is a clear example of 'justice delayed, justice denied.'"
According to the complaint, HUD suspended the rule on Jan. 5 without providing any prior notice or opportunity to comment. HUD also did not offer any explanation or evidence as to why the agency felt justified in suspending the rule.


Unless the federal court intervenes, the rule suspension will remain in effect until either 2024 or 2025.
Across the country, an estimated $5.5 billion in HUD funding is awarded each year. Nearly two-thirds of these funds go to approximately 1,210 grantees through HUD's Community Development Block Grant program. With this year's rule suspension and continuing for several years, grant recipients – largely state and local government jurisdictions – can obligate their allocations without any concern for compliance with the Fair Housing Act rule.