I will vote! Choosing not to vote still impacts you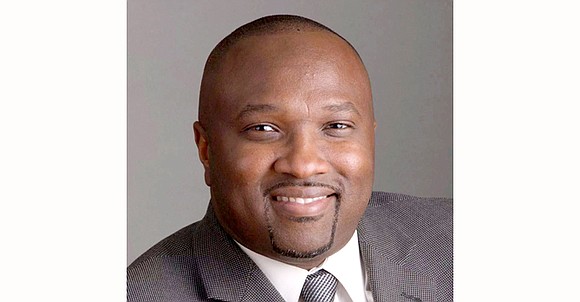 (NNPA) – "I will vote!"
That is such an empowering statement, when you think about it, especially considering how important voting is for Black people at this critical time in this country.
The voting rights of Blacks are being targeted and threatened every day and those threats have become extremely rampant over the course of the last several months leading up to these important midterm elections in a few weeks.
Early voting has begun in several states and the shenanigans have also increased. There have been a number of reports coming out across the country about voter disenfranchisement and voter suppression tactics that are negatively impacting African Americans, and it is startling.
In Georgia, for instance, Secretary of State Brian Kemp, who is also running for governor against Democratic opponent Stacey Abrams, who is African American, has been hit with a federal lawsuit after being accused of hampering minority voters from registering prior to the midterm elections Nov. 6. This is troubling, especially because Kemp is running for governor, while holding the office responsible for handling the important process of voter registration.
According to reports, Kemp's office put approximately 53,000 voter registration applications on hold because of minor discrepancies, and although Blacks make up roughly 32 percent of Georgia's population, approximately 70 percent of the applications in Kemp's office that were placed in this voter registration pending status were those of Black applicants.
Back in August, the Forward Times published an extremely troubling story entitled, Jim Crow 2018 – Black Voting Rights under Attack in Harris County, highlighting a voter suppression tactic that took place where roughly 4,000 eligible Harris County voters, mostly African Americans located in Houston's historic 3rd Ward, had their voting rights attacked by an independent operative who used an antiquated Texas state law to legally challenge their voting status.
The issue of voter disenfranchisement, voter intimidation and voter suppression is not new, just like protecting the voting rights of African Americans has been an ongoing fight for centuries and one that cannot be ignored. Voting matters. Voting makes a difference.
After the Civil War, Black men were elected to the U.S. Congress and the South even elected some Black senators. These political gains and the progress made by Black people as a result of Reconstruction governments in the South empowered many Blacks financially and socially.
Many Southern Whites knew that if they wanted to re-establish control and political dominance over Black people in this country, they would have to stop Black people from voting by any means necessary. Thus, the Ku Klux Klan was formed, which came with a primary focus of taking back the South through voter suppression, voter intimidation and voter disenfranchisement. Fast forward to 2018 and the apple has not fallen too far from the tree, as it relates to many of the same tactics being used to disenfranchise Black people in this country politically through voter suppression, voter intimidation and voter disenfranchisement.
It is impossible for Black people to be disengaged politically, and then hope to get the best treatment, outcomes or results from the elected officials they failed to engage with while those candidates were running for their respective seats.