Legendary Olympian Tommie Smith honors Ronald Parrish
Special to The Dallas Examiner | 11/18/2018, 6:20 p.m.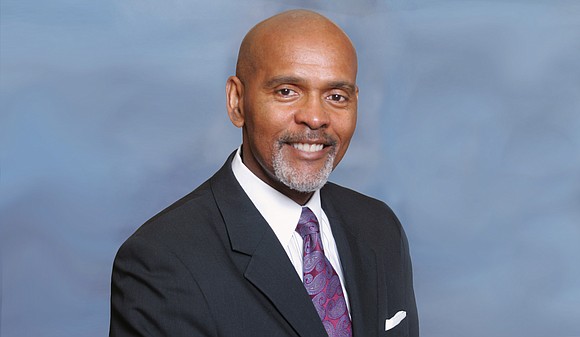 Special to The Dallas Examiner
ATLANTA – The second annual Live the Legacy Gala, presented by the Tommie Smith Youth Initiative Inc. on Oct. 6, commemorated the 50th anniversary of Dr. Tommie Smith and John Carlos' silent protest gesture against inequality in America at the Olympic Games in Mexico City, Oct. 16, 1968. Smith had won the gold medal in the 200 meters, and Carlos had won the bronze medal.
Entertainment was provided by award-winning recording artist Montell Jordan – who is Smith's son – as well as Grammy award-winning recording artist Fred Hammond and The Phin B Band.
During the recent gala held in Atlanta, Smith presented Roland G. Parrish, CEO of Parrish Restaurants Ltd., with the first Live the Legacy Award. Smith described Parrish as a highly educated man, a good father and his little brother.
"I love him dearly because he is an icon to greatness. This is why he was chosen by this committee to receive the Live the Legacy Award, tonight," Smith said.
Parrish, who owns 21 McDonald's franchises in the Dallas/Fort Worth Metroplex, made history years ago by serving as the first chairman and CEO of the National Black McDonald's Operators Association – for which he served three consecutive terms.
In 2015, he started the Parrish Charitable Foundation. In Fort Portal, Uganda, he built The John H. and Marie Parrish Medical Clinic, named in honor of his parents. The clinic focuses on caring for orphans and adults in the community. His future goal is to add on to the clinic by building a prenatal unit.
Upon accepting the award, Parrish reminisced about his relationship with Smith.
"Tommie Smith and I have created a special bond," said Parrish. "He is up there with my other sports heroes, Muhammad Ali and Willie Mays. My courage and support of his important moment in history is unwavering. I am a strong believer in civil rights."
He also recalled memories of the day of the salute.
"In 1967, I was in the basement of my parents' home in Hammond, Indiana, watching a black-and-white TV," he exclaimed. "I saw Tommie Smith and John Carlos' whole race. When they were facing the medalists' flags with their heads bowed, listening to the U.S. national anthem in front of the crowd, I see Tommie's gloved fist go up high towards the sky in a victory salute. Behind him is Carlos who does the same thing. In 90 seconds, without a word being spoken, Tommie Smith and John Carlos' message of racial inequality and lost opportunities because of the color of their skin was heard around the world. They made a huge impact on race relations in America that remains a moment etched in history."
It was at the Olympic Games in Beijing, China, in Tiananmen Square, that Parrish and Smith met face-to-face for the first time.
"When I met Tommie, I had read three books about him and I knew his story," Parrish further elaborated. "I knew he had a sister named Jewel, which is my wife's name, and I knew that he was 10 years older than me. I knew he was a family man and a man that I respected deeply. What were the odds of me running into Tommie Smith at the Olympic Games in China? Since then we have become close friends – like family. I proudly accept being his little brother."