Texas education board set to approve curriculum some say is historically inaccuarate
KATHRYN LUNDSTROM | 11/18/2018, 6:27 p.m.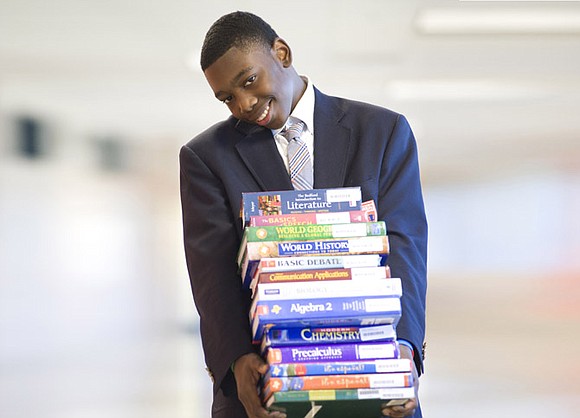 (The Texas Tribune) – Approaching the podium, Dallas middle school teacher Ron Francis faced the circle of 15 large, wooden desks at the Texas State Board of Education's September meeting. The board was discussing changes to the social studies curriculum standards, the result of a 10-month-long process to cut back on what teachers have to cover in the classroom.
But Francis, a 6-foot-tall Army veteran who teaches in Highland Park ISD, was more concerned about what the board wasn't cutting. The standards currently list slavery alongside three other causes for Texas' involvement in the Civil War, which he said downplays its historical role.
"Get rid of tariffs, states' rights and sectionalism," Francis told the board bluntly. "Thank you."
This week, the board will vote on final changes to curriculum standards, which proponents say provide teachers with clarity. But they're still historically inaccurate, according to Francis and other critics. The updated standards still include states' rights and sectionalism, now relegated to "contributing factors" in Texas' participation in the Civil War, while slavery has been elevated to a "central role."
That's not good enough for Francis.
"The lies they're telling are a little smaller than the lies they used to tell," he said.
But not all Texas teachers choose to step into the fray around the board's process, which for more than a decade has been characterized by fierce political battles among the board's liberal, moderate Republican and social conservative factions, each vying to determine what children should be learning. Instead of leaning into the "culture wars," many teachers said they lie low and wait for the next set of standards, since they have some wiggle room on how they teach those lessons in the classroom.
"I'm not supposed to teach Reconstruction," said Marcy Emerick, who teaches 11th-grade U.S. history at Akins High School in Austin ISD. "But we spend a day on it."
This year, Emerick said she made a present-day connection to the institutionalized racism of the Civil War's aftermath by showing a video of the white supremacist rally in Charlottesville in May and discussing the removal of Confederate monuments.
But sometimes she can't teach all the historical lessons she feels are necessary because of the demands of preparing students for standardized tests. Reviewing the board's current proposal for cutting back the standards, she looked at a line that struck the mention of immigrant contributions.
"Could I still teach that? Yes, I can. Can I still teach that and still squeeze in everything else?" she mused. "If the whole goal was to make this simpler, that didn't happen."
Still, many teachers are grateful for the streamlining efforts, however minimal the changes might be. At United ISD in Laredo, high school teacher Gaby Mondragon looked over the proposed changes to the standards.
"This does help me," she said.
When she noticed a strikethrough over Clarence Darrow, an attorney in the 1925 Scopes Trial, she paused.
"That makes sense," she said. While teaching the trial last year, she'd decided not to stress the names of the lawyers ­– "and then it was on the exam."