College students share sagas of debt, disillusionment
CHARLENE CROWELL | 10/1/2018, 2:20 p.m.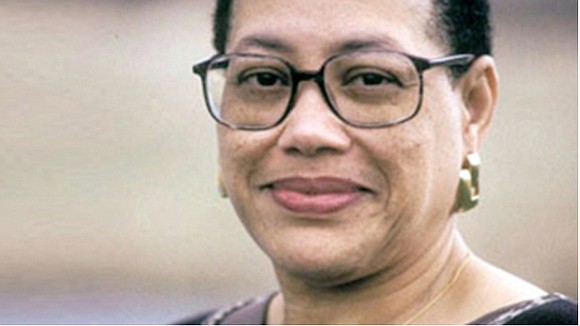 Center for Responsible Lending
College students today come in many ages and from many backgrounds. In addition to recent high school graduates, there are laid off workers who need updated skills, and single heads of household returning to school to better provide for their families. Veterans seeking to transition to civilian life are also seeking higher education as a way out and up the financial ladder.
In a real sense, the number of people enrolling in some type of higher education is as diverse as the nation. And so are the choices.
Beyond four-year baccalaureate degrees and graduate schools, today's educational options include varied career and technical training programs in such fields as computers, cosmetology, criminal justice, fashion design and entertainment business.
Prominent among the institutions offering this educational medley are for-profit colleges that use business strategies to target financially vulnerable consumers, then complete enrollment as quickly as possible. These institutions even encourage debt beyond what is needed to pay tuition and fees.
A new report released by the Center for Responsible Lending analyzes how for-profit students who sought educational training to improve their lives wound up in worse financial circumstances after enrollment. For-profit colleges were found to be twin traps of poor outcomes and costly debt that together often lead to loan defaults.
This finding is consistent with nationwide statistics on for-profit borrowers. Across the nation, for-profit college loan defaults occur at a rate three times that of students enrolled at either public or private institutions offering four-year and/or two-year studies.
Closely tied to this nationwide trend of more frequent for-profit loan defaults is the low number of graduates. Nationwide, fewer than 30 percent of for-profit students graduate six years following their enrollment in two or four-year curricula.
Debt and Disillusionment: Stories of Former For-Profit College Students shares the stories of these former students as told in a nine-part focus group series. During these sessions, the former students candidly reflect upon their decisions, experiences and ways to keep going at this thing called life.
Metropolitan Orlando, Florida, became the study locale due to both its racial and ethnic diversity, as well as its dense concentration of for-profit institutions. Compared to other states, Florida also has one of the highest loan default rates in the nation.
The Sunshine State is also distinguished by its welcoming for-profit college climate:
• A legislature that passed at least 15 state laws friendly to for-profit colleges
• A state Commission for Independent Education that employs multiple for-profit college executives
• An attorney general who over a five-year period did little to investigate thousands of student loan complaints against the for-profit college industry
All study participants borrowed large loans to finance their educations at one of 25 for-profit institutions within the last 10 years. Nationally known schools such as the University of Phoenix, Kaplan and Strayer University were represented.
Against this backdrop, several participants noted the frequent commercials that initially sparked their interests. Meet Eric, who learned of the University of Phoenix from a commercial he saw on television: