Jim Crow 2018: Black voting rights under attack in America
JEFFREY L. BONEY | 10/1/2018, 2:22 p.m.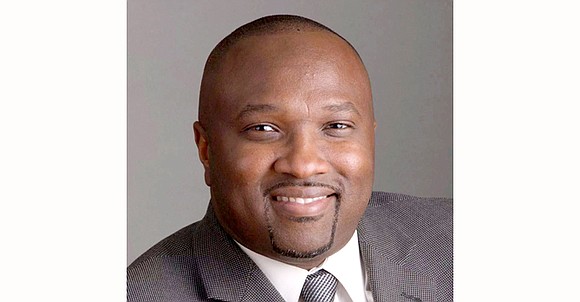 NNPA
From 1880 to 1965, there was an all-out assault on preventing African Americans from voting by having their right to vote deemed invalid. The 15th Amendment prohibited blatant disenfranchisement on the basis of race or prior enslavement, but many Southern states came up with a slew of new and innovative alternative techniques to disenfranchise Blacks after Reconstruction and during the Jim Crow era, such as enacting a poll tax and introducing literacy tests as a means to keep Blacks from voting.
While the traditional techniques of violence by the Ku Klux Klan and the awful practice of voter suppression became more recognizable and outdated, individuals developed creative and crafty methods to challenge Black people's right to vote through legislation that is impacting Black people even now.
With the very important and heated midterm elections coming up in November, roughly 4,000 eligible Harris County voters, mostly African Americans located in Houston's historic 3rd Ward, recently had their voting rights attacked by an independent operative who used an antiquated Texas law to legally challenge their voting status.
On July 30, Republican activist Alan Vera filed a challenge to the Harris County Registrar's Office, disputing the voting status of roughly 4,000 Harris County voters. The majority of the challenges made included P.O. Boxes, UPS stores and other mailing service centers, but consisted of standard addresses as well. After his challenge was filed, the registrar's office sent out letters to those individuals, informing them that their voter registration status had indeed been challenged and that within 30 days they needed to prove they were eligible to vote. And there lies the problem with this disturbing issue.
The registrar's office sent the letters well within the 90-day blackout window that is customary before the November midterm election. On top of that, approximately 1,700 of the challenged voters also had their voter registrations suspended without warning.
According to Ann Harris Bennett, who serves as the Harris County tax assessor-collector and voter registrar, the voter registration suspensions came as a result of a software glitch, and she encouraged everyone to not be alarmed or worried about their voting rights under her watch.
"There was a minor glitch in the software that we are required to use from the Secretary of State," she said. "This issue did not just impact 3rd Ward, but it affected individuals all across Harris County. We quickly assessed the situation and corrected the problem once it was identified. Please rest easy and know that I will be protecting the integrity of the voter rolls of the citizens of Harris County."
Bennett stated that after hearing about the letters, every single voter immediately had their full voting status restored to normal.
This snowball effect of attacking the voting rights of unsuspecting residents began when Vera filed a challenge using an antiquated state law that allows any registered voter to challenge the registration of another voter living in the same county.
According to Sec. 16.092 of the Texas Election Code that was enacted in 1986, a voter desiring to challenge a registration must file with the registrar a sworn statement of the grounds for the challenge that: