Jim Crow 2018: Black voting rights under attack in America
JEFFREY L. BONEY | 10/1/2018, 2:22 p.m.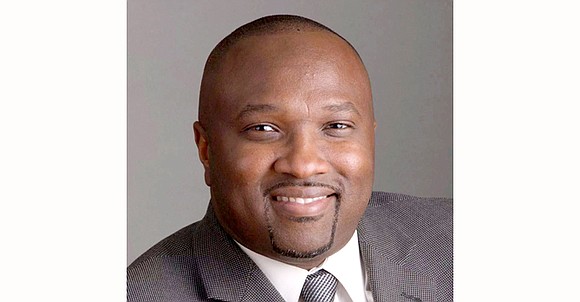 Identifies the voter whose registration is being challenged.

States a specific qualification for registration that the challenged voter has not met based on the personal knowledge of the voter desiring to challenge the registration.
Texas Sen. Borris Miles said that Republican-led groups like Empower Texas, True the Vote and the King Street Patriots are behind efforts like these to disenfranchise the precious vote of Harris County residents, particularly African Americans. He believes his colleagues in the Texas House and Senate must address the true intent of this bill and make it more defined.
"The legislative intent of this bill was to have a one-on-one challenge, not some mass, blanket challenge that is not clear," he said. "When we go back to Austin during the 87th Legislative Session, we will be looking to amend and enact a bill that can directly address the issues, concerns and proper legislative intent that this bill was meant to address."
U.S. Congresswoman Sheila Jackson Lee held a press conference to assure Harris County residents that their voting rights would be protected and called for action to be taken from the federal government to address any potential voter disenfranchisement that can impact voters.
"This is a discriminatory state law that is antiquated and almost equates to the laws that discriminated against racial minorities decades ago when they were required to pay a poll tax in order to vote," she said. "Someone could be homeless or transitioning. There is no test for a person who can challenge your right to vote. You can simply challenge for any reason whatsoever, by anyone who may have an ax to grind or a discriminatory point of view. People should not be holding letters that stated, 'Your voter registration is canceled,' just because you have an independent operative who feels they can pick on anyone they want."
Jackson Lee stated that the existing state law should be struck down and is asking the Civil Rights Division of the U.S. Department of Justice to get involved.
"I am asking the Civil Rights Division of the U.S. Department of Justice, of which I have oversight, to ensure that every eligible voter can vote, and I want them to investigate this discriminatory law that violates the rights of Harris County residents and others across Texas."
In response to the allegations that the Republican Party was behind this effort by Vera, Harris County Republican Party Chair Paul Simpson responded and accused Bennett, who is a Democrat, for creating the fiasco.
"The Democrat Voter Registrar mistakenly suspended the registration of thousands of voters. ... The Harris County Democratic Party then claimed Mr. Vera's request had 'changed the registration status' of thousands of Democrat voters, when the list was party-neutral, and it was the Democrat Voter Registrar who had suspended those registrations. ... It is inexcusable that Democrat Ann Harris Bennett failed to follow the law. She should not have suspended voters' registrations. ... Democrat Voter Registrar Ann Harris Bennett should not have jumped the gun by suspending those voters' registrations. Instead, the law requires her to give them 30 days to respond to a written inquiry about their residence, to ensure they vote in the right jurisdictions. We urge Democrat Ann Harris Bennett to follow the law and quit violating voters' rights."