Report: Economic downturn threatens U.S. in 2019
DENISHA McKNIGHT | 10/1/2018, 2:05 p.m.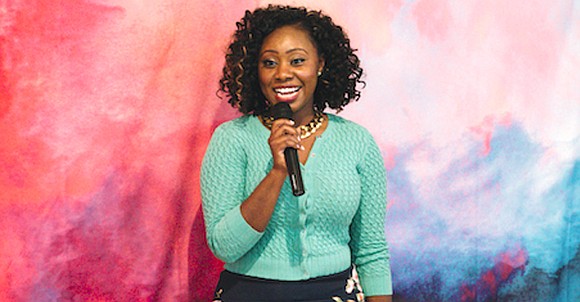 The year 2019 is only three months away and the financial coach advises that everyone follows her three recommendations: cut down on debt, reduce the amount of money you spend and look into potential side hustles or business.
African American buying power is $1.2 trillion, noted by a 2018 Nielsen report, and Black citizens could leverage this power by investing into a company and buying from that business to increase stock revenue.
"I like to buy things I own," she conveyed. "If I own a company, I have no problem purchasing something separately. For example, if I own Amazon, I don't mind buying things from Amazon."
It is also a good time to start a business in order to accrue more income and counter the downturn. Matthews, for instance, started her business during the 2008 recession with $500 and now has a six figure business and multiple streams of income.
"Once you have that money coming in from your business, when the downturns happens you could actually make this an opportunity for growth for you," she said. "It's when a recession or a downturn happens that you can really go above and beyond with your wealth."
Matthews encourages all who take her advice to have confidence and not "overthink into paralysis." She also expressed that potential business owners shouldn't be so quick to get loans but pace themselves by promoting themselves through social media and websites as they build their business to present to investors.
"You could take the steps in monetizing yourself and then with your own personal business, in terms of you, it's profitable," the business consultant said. "They, you can go out and build a bigger platform. So, you don't have to worry about funding. Don't let that stop you from pursuing your dreams."