Remembering Zebedee 'Zeb' Strong: Founder of the Arlington African American Chamber of Commerce, the Arlington NAACP
MIKE MCGEE | 10/17/2018, 9:07 p.m.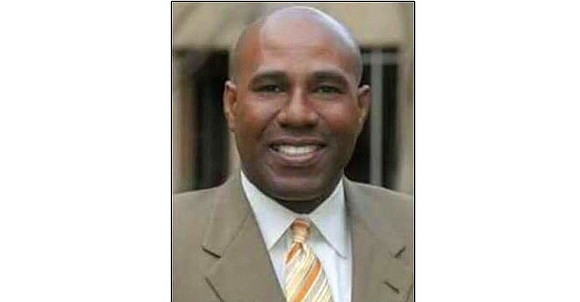 The Dallas Examiner
There are times when the life of a man is so layered and impactful that only the simplest of statements can be the fairest assessment of that individual in an unexpected moment of loss. And so it was upon the passing of Zebedee 'Zeb' Strong Jr., a founding member of both the Arlington African American Chamber of Commerce and the Arlington NAACP, on Sept. 1.
"It is with a heavy heart that I write to you about the loss of a beloved member of the Maverick family, Zeb Strong Jr.," penned Vistasp M. Karbhari, president of the University of Texas at Arlington, in a statement to students, faculty and alumni.
"Zeb was a 1988 alumnus of UTA, earning a B.A. in political science. He made a tremendous, positive contribution in the lives of countless students, faculty and staff, having served at UTA in a number of roles, including most recently as director of recruiting initiatives and outreach services in human resources."
The university president also mentioned that he was an advocate for opportunity, as well as helped provide encouragement and mentorship, as a "… champion of students and an ambassador for the university."
Strong was employed by UTA for 25 years, where he became director of employment services and recruitment initiatives after holding the position of director of multicultural services. He also served for decades with the Big Brothers and Big Sisters and was the UTA primary adviser for approximately 40 students of color organizations.
However, those who knew Strong best had so much more to add than even they could fully convey.
Clement Osimetha, an attorney who was counseled by the director as a past UTA student, was one of those who felt keen loss upon the death of his mentor.
"I know when I came across him, he had a profound impact on helping me, by sort of helping me figure out what direction I wanted to go at school and, ultimately, my career," the lawyer said, describing himself as a "lost soul" during this period of his life.
"He's one of those, when I reflect on it, that he was one of those people who are unsung heroes."
What made him such a hero was his passion for his past as an African American, and his focus on assisting Black students, as well as his caring for all students of any color, his many friends and colleagues, Osimetha voiced.
Journalist Bob Ray Saunders also considered him a mentor and a social pioneer who was very much aware of his past. It was a full sense of that history that helped motivate him to urge all students to learn and live to their highest potential, Saunders noted.
"He was unapologetically for students," said Timeka Gordon, director of inclusiveness and intercultural services and the Community Scholars Program at TCU, and an associate of Strong.
"That's what he wanted to be known for – his unwavering commitment to his family, to his students and to making sure that they had every opportunity possible to them," she offered. "That doors would be open for them to thrive and survive in the halls of higher education. That's what Zeb wants all of us to remember most about him – that he worked hard, from sunup to sundown, to make sure that students had everything that they needed."