Caseworkers feel 'treated like a stepchild'
Texas adult care workers unhappy as caseload increases, but not pay
MARISSA EVANS | 10/22/2018, 12:59 p.m.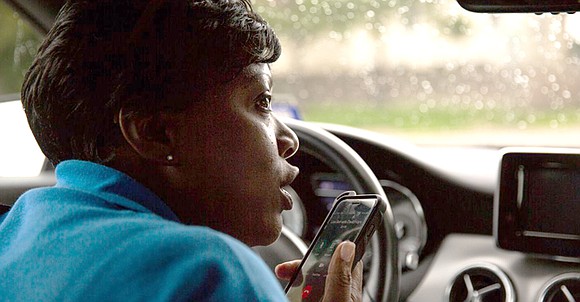 The Texas Tribune
HOUSTON – Charla Gilliam has her morning routine down pat, complete with her gospel music, sermons and reading case files for vulnerable older adults and disabled people she needs to see.
As an Adult Protective Services caseworker for the state, she has 40 or more cases of people who have been reported to the agency for potential abuse or neglect.
"You're going to be praying to somebody when you go to these different places," Gilliam said as she pulled into a driveway.
She was visiting the first home on her list. It's a physical neglect case she has been preparing to close soon about a man in hospice care at home with his wife. APS received a call accusing the hospice company of purposely taking away the machine that helps him breathe. The machine was replaced but Gilliam was following up.
She has other people she's watching out for: There's the man whose family padlocked the refrigerator shut. There's the man who became paralyzed after a suicide attempt. There's the husband who took his wife with multiple sclerosis off his health insurance plan after finding out he wasn't the father of their child.
"A lot of the time you just never know what you're walking into," Gilliam said.
The agency – which is part of the Texas Department of Family and Protective Services – is experiencing high caseworker turnover and caseloads as these staffers work through the emotional toll of supporting and providing services for older and disabled Texans. Caseworkers are also unhappy about workers at Child Protective Services – which is also part of the department – getting significant raises after high-profile scrutiny from media and state leaders.
As legislators head back to Austin for the 2019 legislative session in January, it's unclear how much attention the agency focused on protecting vulnerable adults will receive.
"I do not want a client to die because we didn't do our job and do it to the best of our ability," said Kezeli Wold, associate commissioner for APS.
Caseworkers like Gilliam watch heartbreaking situations of older and disabled Texans not taking care of themselves, being hit, forgotten or financially exploited. That's on top of job hazards like foul stenches, roaches, rats and bedbugs.
In fiscal year 2017, Adult Protective Services confirmed 51,314 cases of abuse, neglect or exploitation.
Anyone can confidentially report to the agency online or by phone if they suspect a person 65 years or older or an adult with disabilities is being abused, neglected or exploited.
While APS is often looked at as the Child Protective Services for adults, the two agencies differ. Both conduct investigations and provide services, but the adult agency doesn't remove people from their homes like CPS does. Workers may connect clients to services like shelter, food, medication, transportation and assistance paying rent and utilities. But there's nothing they can do when clients who are not dealing with memory or comprehension issues decline help. In addition, APS doesn't keep track of deaths like the child welfare agency does.