Caseworkers feel 'treated like a stepchild'
Texas adult care workers unhappy as caseload increases, but not pay
MARISSA EVANS | 10/22/2018, 12:59 p.m.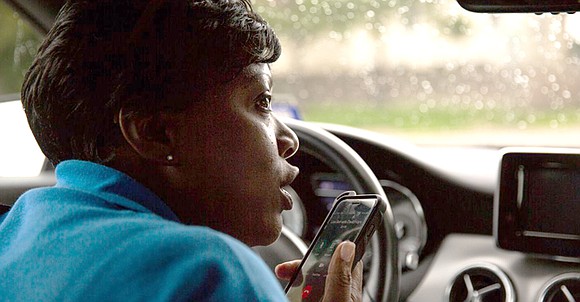 Wold said he loses sleep thinking about what could happen to clients as turnover in his agency has continued.
In the first three quarters of the 2018 budget year, 17.4 percent of its workforce left the agency, according to a Texas Department of Family and Protective Services report released in July. The agency, which has 524 caseworkers statewide, projected it would lose 78 first-year workers before the end of the budget year. The fiscal year has ended, but the department doesn't have new turnover numbers available.
"We're relatively unstable," Wold said. "When you have turnover in a complex job like APS, best case scenario you become inefficient, worse case scenario somebody makes a poor decision or somebody fails to identify a root cause or fails to identify a safety issue."
Lots of turnover means caseworkers need to visit more people. There is no national standard for how many clients a caseworker should have. In fiscal year 2017, the average daily caseload for Texas caseworkers was 33.8, but went down to 30.9 the following year. The agency said in its most recent quarterly report that the workloads "remain higher than ideal" despite the numbers going down slightly.
The problems with high turnover and increased workloads are similar to what CPS was experiencing two years ago. At the time, the child welfare agency was making headlines over children sleeping in state offices, overworked caseworkers and some endangered children going unseen by workers. During the 2017 session, legislators made a sweeping overhaul of the program and right before that increased worker salaries by $12,000. Agency officials and child welfare advocates credit the raises for the decreased staff turnover and caseloads. In fiscal year 2016, CPS caseworker turnover was 25.3 percent. It dropped to 18.4 percent the following year.
But after the child welfare agency's salary increases, APS saw a 24 percent uptick in turnover – and that number doesn't include at least 27 workers who switched to Child Protective Services after the raises went into effect.
"Staff leaving APS places additional stress on the staff who remain at APS, as remaining staff work abandoned caseloads from peers who leave," agency officials wrote in their budget request. "New hires are quickly faced with high caseloads due to the constant turnover, soon become stressed, and often quit before they have been with APS for a year."
Gilliam said if she had to come into the job at the current starting pay, she wouldn't have done it; the pay is not equal to the difficult work they do. Her annual salary is $52,045. A first-level caseworker typically makes $31,923, annually, according to The Texas Tribune's Government Salary Explorer database.
"You kind of get treated like a stepchild," she said. "You got to care about people to do this job."
Wold and other agency officials are hoping legislators will approve their $17.8 million request for worker raises. If approved, 517 staffers would receive a $12,000 annual salary increase.
"Sometimes we do feel like we don't get enough attention," Wold said. "Not just from the Legislature, but from the media and from the community and so we do feel like we have to continually try to get our message out, make sure people are aware of who we are and what we do."