The importance of midterm elections
STACY M. BROWN | 10/28/2018, 11:48 p.m.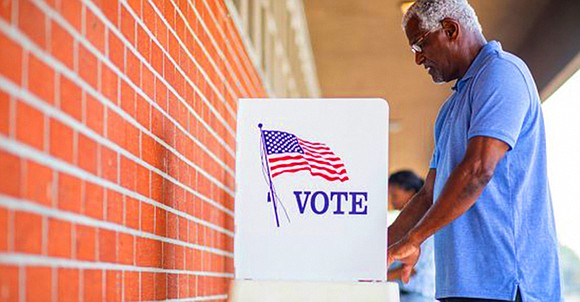 AARP's campaign is important, and the organization listed 10 ways that the midterm elections will affect older Americans:
• Shoring up Social Security
• Rising drug prices
• Medicare funding
• Medicaid: Grow or slow it?
• The future of health insurance
• Bolstering retirement savings
• Lowering retirement taxes
• Fixing pension shortfalls
• More help for caregivers
• Fraud targets
Through the campaign, AARP has used its website as a one-stop portal for voters to get information about the election, including issue briefings, polling results and voter guides. AARP has pledged to conduct polls of 50-plus voters across the country and in battleground states, tracking voter sentiment on key issues.

Throughout the initiative, the organization has delivered information on issues and election news, and has notified members of local events, tele-town halls and candidate forums.
Candidates are pressured to address issues of vital importance to older Americans in campaign speeches, literature and advertising messages, based upon the input received from AARP tracking polls and member communications.
AARP has applied advanced data analytics to target turnout of 50-plus voters in major races across the country, while also reaching out to African American and Latino voters – especially in races where they represent a key or deciding voting bloc.
"AARP encourages all voters, regardless of their ages, to take part in the 'Be the Difference. Vote!' campaign by signing AARP's pledge to vote using the voting tool to ensure they have the information they need to vote, and learning where the candidates stand on issues that matter to them and their families," Kane-Williams said.
Voters can sign the pledge and get more information at http://www.aarp.org/vote.