The abuse won't stop until we change police culture
RON HARRIS and MATTHEW HORACE | 9/14/2018, 1:27 p.m.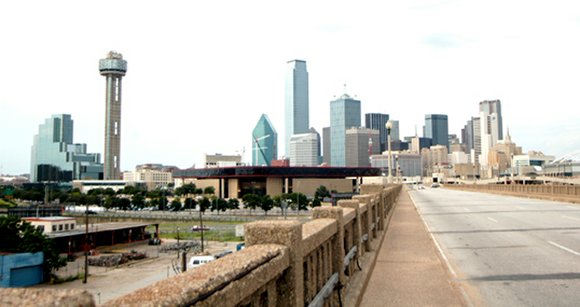 Another day, another week, another month, another viral video of police gone wild. This time it's Baltimore, a city already under a federal consent decree to reform its police department after a Justice Department investigation into the 2015 death of Freddie Gray at the hands of police found rampant, systemic abuse of Black residents by cops.
Contrary to the usual response to such recordings, police and city officials acted quickly after Officer Arthur Williams was caught on camera, Aug. 11, savagely beating a defenseless DaShawn McGrier.
McGrier, a 26-year-old warehouse worker, suffered fractured ribs, a broken jaw, various cuts and bruises and spent two nights in a hospital.
After a witness posted the attack on Facebook and Instagram that day, Williams resigned. Four days later, he had been charged with first and second-degree assault.
The Baltimore incident mirrors images from so many other cities – Fort Worth; Grandbury; Baton Rouge; Tulsa; Philadelphia; New York City; Mesa, Arizona; Grand Rapids, Michigan; Cleveland; Chicago; Beavercreek, Ohio; Gwinnett County, Georgia; Bloomfield, New Jersey; North Charleston, South Carolina; and Falcon Heights, Minnesota.
It's déjà vu.
In most cases, the officers are White, and the victims are Black. Consequently, there is an inclination to define police misconduct largely as an issue of race. However, the Baltimore cop caught on camera beating the hell out of Dashawn McGrier, a Black man, was not White. He was African American. So was his partner, who stood by and watched without trying to halt the assault.
So are 42 percent of the officers within the Baltimore Police Department. So is the current Baltimore police commissioner, as was the previous police commissioner, as was the police commissioner when Gray died of a crushed spinal cord following a ride in the back of a police van, as were six other Baltimore police commissioners in a city where police have been under the control of African American political leadership for nearly 40 years.
Race is a significant part of the problem. For police and much of society, Black men are the boogeyman, a threat or suspicious just by their mere presence. But it's just a part of the issue.
As we discovered through nearly 100 interviews with police, city officials and citizens across dozens of American cities, these incidents continue at a steady, pernicious pace because of a mindset and a pattern within most police departments that overrides nearly every significant effort to change them. Until we, the citizenry, address that culture as well as our own attitudes about what police should and should not do, the shootings, the beatings, the harassment and the abuse of police power will continue.
In large part, our police departments are defined by a law enforcement culture that perpetuates an us-against-the citizens attitude in which defending fellow cops – no matter how inept, how malevolent or corrupt – is paramount. Consequently, officers act with a sense of impunity, because they know that no matter what they do, their fellow officers will back them up, or at the least, won't report them.