Black wealth still plummeting, CRL tells lawmakers
CHARLENE CROWELL | 9/14/2018, 12:41 p.m.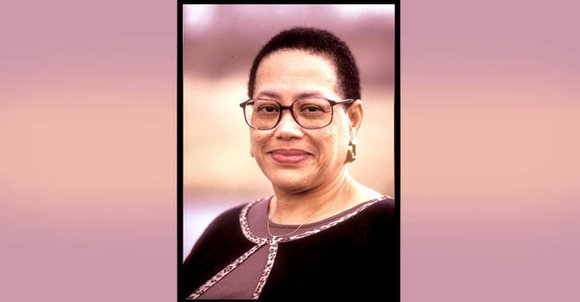 Fast forward to 2018, and generations of lower wages and benefits translates into nearly a third of Black retirees relying solely upon Social Security as the sole source of retirement income for more than half of retirees for all races.
Similarly, from 1934 to 1968, widespread redlining in the Federal Housing Administration low-down payment, government-backed mortgages denied Blacks and other people of color opportunities to build and transfer wealth from one generation to another. During this 34-year span, only two percent of FHA mortgages were available to people of color. In just one city, Chicago, this three-decade exclusion shortchanged Black Chicagoans by $3 billion in 2017 dollars."
"The harm of homeownership disparities," added Astrada, "is especially clear when considering that two-thirds of the net wealth that is held by the middle 60 percent of families is in the form of home equity, resulting from, among other factors, invested wealth and appreciation."
The lack of convenient access to full-service banking was identified by Astrada is a third factor diminishing Black wealth. Communities of color, particularly those with low-incomes, frequently lack access to traditional banking. Often these same communities are where high-cost, alternative financial services offering check-cashing, money orders or payday loans sell their predatory products.
"Individuals cannot simply save and borrow as necessary to smooth dips and spikes without access to affordable and wealth building credit," said Astrada. "Predatory lending ensnares families already in emergency situations."
Since the onset of the Trump Administration, multiple federal agencies such as the Department of Education and the Consumer Financial Protection Bureau have emphasized the need for more consumer information.
Although a 2017 report by Prudential Financial Inc. entitled, The Financial Wellness of America, found that a majority of working Americans suffer from financial stress due to struggles to pay monthly bills, and/or saving for the future, the corporation's representative at the hearing attributed this financial angst to "the evolution of retirement and healthcare benefit offerings."
Vishal Jain, a vice president with Prudential Financial Inc.'s Workplace Solutions Group testified, "Today's workers are having to assume increased responsibility for their financial security. When coupled with day-to-day financial obligations, such as mortgages and student loan debt, it is easy to understand why employees may be experiencing higher levels of stress about their financial situation."
None of the other persons testifying in the hearing spoke to the continuing discrimination that people of color encounter despite federal and state laws calling for equal treatment.
But Astrada did.
"For the purposes of this hearing, I want to underscore that financial literacy cannot, by any means, solve everything … Furthermore, the limits of financial literacy, in the context of discussion, require that strong regulators and sound consumer protection policy remain at the root for retirement readiness," concluded Astrada.
Charlene Crowell is the communications deputy director with the Center for Responsible Lending. She can be reached at charlene.crowell@responsiblelending.org.