A call for justice: The shooting of Botham Shem Jean
ROBYN H. JIMENEZ | 9/16/2018, 11:18 p.m.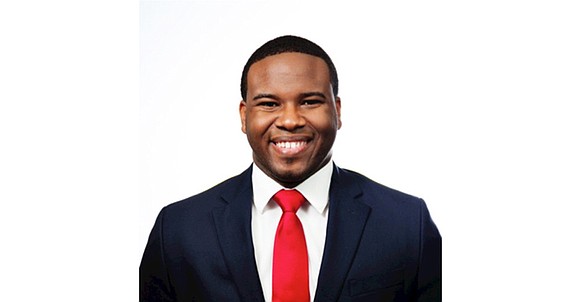 The Dallas Examiner
On Sept. 6, about 9:59 p.m., police were called to the South Side Lofts after an off duty White female Dallas police officer shot Botham Shem Jean inside his apartment. Officer Amber Guyger was still in uniform and had just come off duty when she entered the apartment of Jean, who was unarmed, according to the Dallas Police Department.
Some members of the public have called this one of the worse police-involved shooting because it occurred in – what one would have thought to be – safety of the victim's own home.
According to witness statements, a female voice was heard telling someone to let her in, just before gunfire was heard. Then shortly after, they stated a male's voice was heard, asking why she shot him.
In contradiction of those accounts, Guyger stated that she thought it was her apartment, and the door was unlocked and ajar. And upon entering, she encountered the resident and shot him. She later stated that he ignored commands before she shot him, then turned the lights on and realized she was in the wrong apartment. She then called 911.
Responding officers responded in minutes to the apartments just down the street from its headquarters. They offered aid to the resident until Dallas Fire Rescue arrived and took Jean to the hospital where he later died.
"At the very early stages of this investigation – initial indications were that they were what we consider circumstances of an officer involved shooting," Police Chief Renee Hall said during a news conference. "However, as we continued this investigation it became clear that we were dealing with what appears to be a much different and very unique situation.
"Therefore, we have ceased handling it under our normal officer involved shooting protocol, a blood sample was drawn to test for drugs and alcohol, we are in the process of obtaining a warrant, and we have also invited the Texas Rangers to conduct an independent investigation."
Hall also stated that blood samples from Guyger has been taken for testing and are pending.
Guyger was placed on administrative leave immediately pending the outcome of the investigation and a warrant was issued the next day.
As the Texas Rangers began its investigation, the warrant was put on hold but was later reissued. The officer is currently being charged with manslaughter, but charges could be upgraded up to murder, according to District Attorney Faith Johnson.
Guyger was arrested Sunday and was released after posting a $300,000 bond.
Family, friends and members of the community have cried foul and are demanding an upgrade to murder on the charges.
The family of Jean along with their attorneys, Benjamin L. Crump and S. Lee Merritt, gathered Sunday at the Frank Crowley Courts Building for a news conference.
"Black people have been killed by police in some of the most arbitrary ways in America," Crump stated. "Blacks have been killed for 'driving while black' in their automobiles, 'walking while Black' in their neighborhoods and now 'living while black' in their own apartment. Each time it is more shocking than before. This crime was not only a shock for the Jean family but also one that continues to astonish most sensible Americans."