Making their mark: Senators Booker, Harris stand for justice
MARC H. MORIAL | 9/25/2018, 8:55 p.m.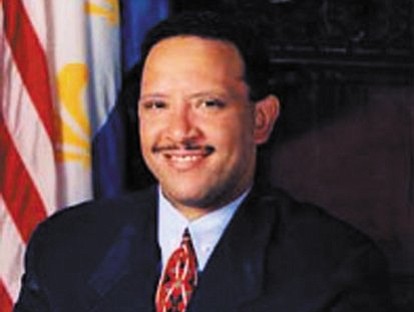 Republicans, who currently have a 51-49 majority in the Senate and do not require a single vote from Senate Democrats to confirm Kavanaugh, are sharing as little as possible about Trump's nominee. According to CNN, Kavanaugh has "the lowest level of support for a Supreme Court nominee since Robert Bork, whose nomination was rejected by the Senate in 1987." Rather than worry about shoring up the public's confidence in our nation's highest court, Republicans are worried that the more we know, the less likely the chance of a consequence-free Kavanaugh confirmation.
If you are troubled by what hangs in the balance – a woman's right to choose, a citizen's constitutional right to vote, a consenting couple's right to marry, the limits of executive power, addressing climate change and more – call your senators immediately at 202-224-3121 and tell them that you expect them to either vote "No" on Kavanaugh, or vote "Yes" at grave professional risk.
Confirmation of Kavanaugh to the Supreme Court would represent a grave subversion of the will of the people, and the utter abandonment of the Senate's duty to advise and consent. We cannot allow such an abuse of power to go unchecked.
Marc H. Morial, former New Orleans mayor, is president and CEO of the National Urban League. He can be reached through http://nul.iamempowered.com.