Spirit and Soul: A tribute to breast cancer survivors
JESSICA NGBOR | 4/21/2019, noon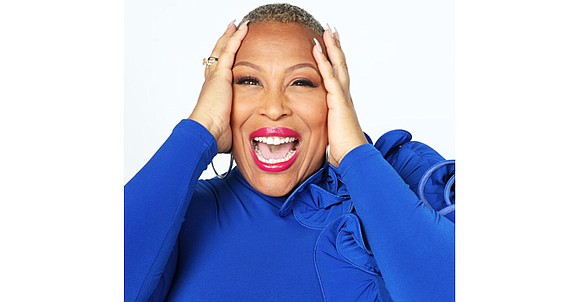 The Dallas Examiner
Breast cancer is the most common cancer among women in the United States, second to skin cancer, accounting for 1 in 3 cancers diagnosed in women, according to the American Cancer Society. Breast cancer death rates are 40% higher among African American woman compared to White women, even though historically, African American women are less likely to get breast cancer. However, the gap has recently begun to close, according to the Centers for Disease Control and Prevention.
To celebrate breast cancer survivors, as well as Women's History Month, Celebrating of Life Foundation hosted A Celebration of the Spirit and Soul, March 22, at the African American Museum. This exhibit honored 53 breast cancer survivors from all over the community with featured portraits of them. Survivors included women in remission from as recently as six months to as long as 38 years. Some of the women were not solely dealing with breast cancer. Some had multiple sclerosis, ovarian cancer or hearing impairment, while others had survived breast cancer more than once. The exhibit can still be found in the African American Museum until June.
"Everyone had a common theme; they had a vest for life, and that's what I wanted to depict," said Sylvia Dunnavant, founder of Celebration of Life Foundation.
Koko Powell, a three-time breast cancer survivor and exhibit honoree, decided that she wanted to depict a side of breast cancer that is rarely shown by revealing her mastectomy scars. She said that often with breast cancer, advertisements only show you one side of it: a woman with a nice long wig and pretty makeup. She wanted to display breast cancer from a different lens.
"We need a shock value, so we can actually see what breast cancer looks like," Powell explained. "What does it look like? Why do women have to fight so hard? Because it seems like it's a simple fight, but it's not. The scar is to show what a woman has to go through when she goes through something like this.
"I'll show you what the scars look like. I'll show you what the pain looks like. It also shows that I got up, that I didn't lay down. I didn't give up. I'm not saying that I'm proud of them. It's not a symbol of being proud, but it's a symbol saying that I weathered the storm and went through the war and I came back out. I got the scars to prove that I made it up out of here."
Through her mastectomy, implant removal and a 17-hour reconstructive surgery, Powell has managed to maintain her faith. She believes this is what got her here through her journey and is now passionate about helping others with breast cancer.
"There was nobody my age that looked like me, because I was 36 years old. I asked God to save my life and if he saved my life, I would help and do whatever I can with any type of advocacy when it comes to breast cancer for showing women under 40," Powell said.