Political team leads bipartisan, bicameral coalition to bridge gap in minority health
Special to The Dallas Examiner | 4/28/2019, noon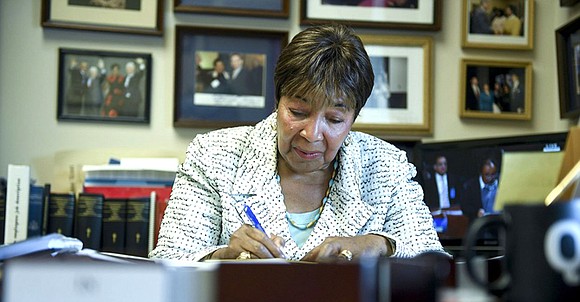 • Asian Americans accounted for 30% of chronic Hepatitis B cases, whereas non-Hispanic Whites only accounted for 13.5% of cases.
• Although the prevalence of obesity is high among all population groups in the United States, in 2015, 44% of American Indian and Alaskan Natives, 35% of Native Hawaiian and Pacific Islanders, 40% of African Americans, 32% of Hispanics, 29% of non-Hispanic Whites, and 11% of Asian Americans more than 18 years old were obese.
• American Indians and Alaskan Natives die from diabetes, alcoholism, unintentional injuries, homicide, and suicide at higher rates than other people in the United States.
"As we work to improve health care across the country, we cannot ignore the specific needs communities of color have. It is vital for us to understand that minority communities oftentimes feel the brunt of both communicable and noncommunicable diseases because of insufficient access to health care. This can have disastrous consequences on our collective public health," Johnson said. "I am delighted to be joined by Congressman J. Luis Correa in the House and Senators Ben Cardin and Tim Scott in introducing a resolution recognizing National Minority Health Month. By acknowledging these significant disparities, we can counteract the negative trends that adversely affect health care among minorities and ensure adequate resources are available for all."
Joining as cosponsors were Sens. Cory Booker, D-N.J.; Marco Rubio, R-Fla.; Mazie Hirono, D-Hawaii; James Lankford, R-Okla.; Robert Menendez, D-N.J.; Bill Cassidy, R-La.; Ed Markey, D-Mass.; Josh Hawley, R-Mo.; Sherrod Brown, D-Ohio; Kevin Cramer, R-N.D.; Chris Van Hollen, D-Md.; Ron Wyden, D-Ore.; Kamala Harris, D-Calif.; Bernie Sanders, I-Vt.; and Catherine Cortez-Masto, D-Nev.
Joining in the House of Representatives, cosponsors included: Reps. Robin L. Kelly, Ill.-02; Nydia Velazquez, N.Y-07; Donald M. Payne Jr., N.Y-10; Michael F. Q. San Nicholas, Guam; Adriano Espaillat, N.Y-13; Elijah E. Cummings, Md.-07; Mark Takano, Calif.-41; Lucille Roybal-Allard, Calif.-40; Brian Fitzpatrick, Pa.-01; Joyce Beatty, Ohio-03; Jose E. Serrano, N.Y-15; Bonnie Watson Coleman, N.J.-12; Tulsi Gabbard, HI-02; Yvette D. Clarke, N.Y-09; Steve Cohen, Tenn.-09; TJ Cox, Calif.-21; David Scott, Ga.-13; Peter T. King, N.Y-02; Marcia L. Fudge, Ohio-11; Steven Horsford, Nev.-04; Barbara Lee, Calif.-13; Alcee L. Hastings, Fl.-20; Grace F. Napolitano, Calif.-32; Nanette Diaz Barragan, Calif.-44; Debra A. Haaland, N.M.-01; Jimmy Gomez, Calif.-34; Jesus G. "Chuy" Garcia, Ill.-04; and Ami Bera, Calif.-07.