Seven ways to refresh your small business
Family Features | 2/11/2019, 1:18 p.m.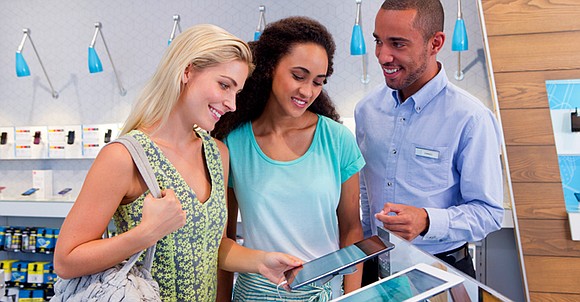 Family Features
Successful business models tend to hinge on delivering what consumers need, when they need it – a moving target that can be difficult to attain. As your consumers' wants and needs continue to evolve, consider these ways to refresh your business without overhauling core principles.
Reset short-term goals. Get to the root of the reasons you're looking to refresh in the first place. Focus on what you'd like to change in the not-so-distant future and how you can accomplish it. Also make sure your short-term goals keep you on track for the long-term goals already established for your business.
Refresh online materials.
In today's digital world, consumers have high expectations. Maybe your website is outdated, can't keep up with traffic or, worse, is nonexistent. Freshen things up with a redesign or even just slight tweaks to make it easier for customers to navigate. For a simple solution, consider adding a blog section where new content can be posted weekly or monthly to give customers a reason to return and to help build your search engine ranking for specific keywords.
Rethink storefronts.
To help consumers make the most of their time, small-business owners are partnering with other businesses to include their services under the same roof. For example, The UPS Store has a re-engineered model that exists within other retailers, such as pharmacies, hardware stores or grocery stores, that still provides all the services consumers would find at a traditional store.
"Our store-in-store model offers a smaller footprint store that still provides all of the services people need," said Chris Adkins, vice president of franchise and business development with The UPS Store. "This is an opportunity for an existing business to set itself apart from the competition and offer added value to customers as a one-stop shop, where customers can conveniently take care of multiple tasks at once."
With customer convenience also in mind, the model also includes updates in traditional stores to incorporate technology and other contemporary elements, including features like smart lockers, digital signage, print consultation workstations and self-service options available 24 hours a day, seven days a week.
Replace outdated strategies.
If your business has been in operation for a while, there's a chance your previously successful marketing strategies may be a bit out of touch. Consider your target audience and the ways you're most likely to reach those consumers. For example, social media is a must to keep up with competition and there are ways you can amp up your strategy in the ever-evolving social space. Whether it's posting short factoids, long-form information, links to online content or simple images of your products, it can be a productive way to reach your audience.
Reconnect with consumers.
If overhauling marketing strategies or diving headfirst into social media seems like a stretch for your small business, start small. Simply reconnecting with loyal customers may be just what's needed to rejuvenate the buzz surrounding your company. Try holding a contest for the best customer-submitted content to use online, or create a giveaway for a randomly chosen commenter on your latest social posts. These types of online conversations can attract consumers who may have been previously unaware of your goods or services.