A demand for a quality and equitable education, Part II: A district's changing face
ALEXA URA and ALIYYA SWABY | 2/21/2019, 10:07 a.m.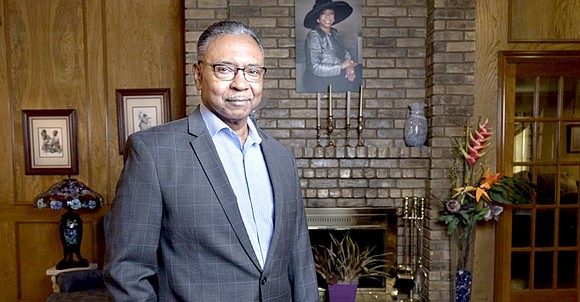 The Texas Tribune
Stretching from the northern corners of Dallas into the suburban areas of Richardson and Garland, Richardson ISD has seen its once-miniscule Hispanic population become the biggest demographic group in its schools over the last few decades – a pattern that has been repeated in other North Texas communities.
In 1970, the district's student population was about 96 percent White, 3 percent Black and less than 1 percent Hispanic. By last year, Hispanics had grown to 38 percent, White students had dropped to 30 percent and Black students had increased to 22 percent.
But a study by University of North Texas researchers in 2014 found that Hispanics were woefully underrepresented or weren't represented at all on many North Texas school boards, even as Hispanic students comprised at least a quarter, if not a majority, of the student population in some districts.
Claiming that Richardson ISD's at-large election system functions as a "White-controlled referendum on all candidates," former Richardson ISD board member David Tyson's lawsuit asked a Dallas-based federal district court to declare the system violates the federal Voting Rights Act by unlawfully diluting the voting power of people of color in the district.
Despite making up less than a third of the student population, Whites make up about 63 percent of the electorate in Richardson ISD. And because they tend to form a voting bloc, they wield control over every seat on the board and guide district policy "without the input of and participation from those communities from which the vast majority of students come," Tyson's lawsuit alleges.
Proving in court that candidates preferred by minority voters are unable to win spots on the board without support from the White voting majority – one component of a stringent three-part legal test – will be key to transforming elections in Richardson, and Tyson points to himself as a prime example.
An active member of mostly White civic clubs in Richardson and Dallas, Tyson was encouraged to run by a group of supporters, including a former school board president, who said they wanted a person of color on the board.
He was preparing for a tough campaign, knowing that most voters would cast their ballots along racial lines. Then the incumbent he planned to challenge retired, leaving Tyson unopposed.
"I'm that one exception, and I'm the one exception because of circumstances," Tyson said in an interview a few months after suing the school district. "I am yet to believe I could have won that race had I taken on that incumbent."
All seven of Richardson's current board members are White and reside in affluent neighborhoods at the edges of the school district where most residents are White.
In a 2017 interview with a local publication before Tyson's lawsuit was filed, board president Justin Bono dismissed the idea of moving to a single-member board.
"I don't know that single- member districts would accomplish what proponents want or make a board more effective," Bono said.
In a more recent interview with the Tribune, Bono declined to elaborate, but said: "I don't think any member of our board is opposed to having a more diverse board."