GRIT & GRIND: Local actor: From South Oak Cliff to the big screen
MATTHEW HIRST | 2/21/2019, 10:04 a.m.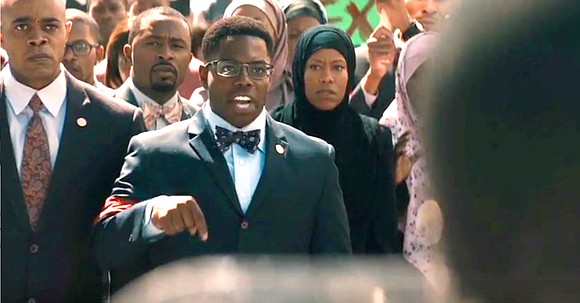 The Dallas Examiner
For Christopher Dontrell Piper, known for his roles in The Long Road Home and Queen of the South, acting is more than just a career. It's a calling – one that he found early on.
"I think it was at Faith Family Academy of Oak Cliff. A theater teacher took us – it was me and two other friends of mine – and we went to The Lion King at Dallas Summer Musicals," Piper reflected. "Watching that show, it set something off in me. It set a fire off in me to aspire to be like that on stage. Just completely at ease with oneself and able to tell a story in the best way possible."
From that moment on, FAA would play a huge role in his development as an actor, laying the foundation for what has been quite an impressive career so far.
"Ever since then, I started acting in all of the school plays," Piper said. "I went to college at Trinity Valley Community College and had great professors there and met a lot of great people. It was just an immersion of really good souls with a desire to be great at a craft."
Following the completion of his studies at Trinity Valley Community College, Piper returned to Dallas with hopes of kickstarting his professional acting career. Before long, he would find himself performing in his professional debut, a 2008 version of A Lesson Before Dying at Jubilee Theatre in Fort Worth, where he has since appeared in plays such as Knock Me A Kiss, Black Boy Fly and Sunset Baby.
"Ever since then, I've had this hunger in me to just continue striving for greatness in this craft. I take it very seriously," continued Piper. "I'd say anybody coming into the profession needs to take it seriously. It's very rewarding. Not just monetary wise, but soul-wise too.
"And it's not just about being seen. It's not just about being grandiose and egomaniacal. It's about telling stories and being applauded and thanked for it because you were able to do a very brave thing. I think a lot of people outside of the profession take it for granted … they see it as a hobby or just a plaything, but this is a serious, serious profession. So, it's heartwarming to get that kind of feedback from the audience at a live performance, when you know you put everything into it 100 percent."
But acting doesn't always make for heartwarming experiences, even for someone with the variety of success Piper has had. Despite his notable work and fairly recent success on the stage, throughout film and TV, and even in the anime niche, he seems to still be in tune with the beast that is show business.
Piper admitted acting is a tough business and one in which a person must grow constantly.
"Just stay the course. As an actor, it's really challenging," he offered. "There are a lot of dark days with the industry. There are days that you question why you're still a part of it. But at the end of the day, it was in a book that I was reading. It's a really good book called The Actor Uncovered by Michael Howard," Piper explained. "He said that the world needs us, and by us he means actors. It's true. I think that's why we stay in the profession … because we love to tell stories."