Paradox of Liberty exhibit draws large crowds, important funding for museum
MIKE McGEE | 1/6/2019, 12:59 p.m.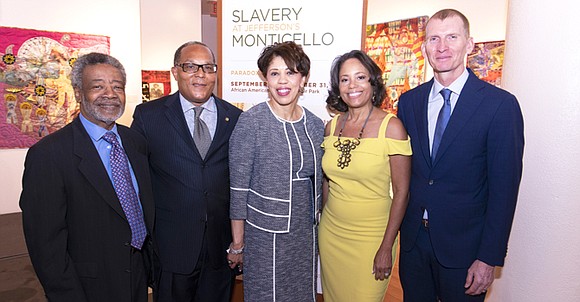 "A lot more needs to be done, because what they've done in a lot of these textbooks is just a smattering of what happened. There's no in-depth stuff on African American history," the historian expressed.
The councilman confirmed that education and a public discussion were exactly what he had in mind in bringing the exhibition to the museum – not just for Black citizens of the city, but for all of its residents.
"This is American history. I want everybody to go to experience this exhibition to, again … to bring about the curiosity of, 'Where am I really from? Who are my ancestors?' That is what my goal is," he asserted. "And, to start a serious conversation about race in the city of Dallas, the state of Texas, and the United States."
Eight descendants from Monticello will be coming to the museum for a panel discussion during the extended exhibit run.
The Dallas Independent School District will also begin bringing students to view the historical display after the Christmas break, Felder announced.
There is a small admission fee for the exhibit, but admission is free on Thursdays for visitors 65 and older. Also, members of the African American Museum receive free admission.