Trump threatens national border wall emergency
Erica Werner, Josh Dawsey and Seung Min Kim | 1/13/2019, 11:45 a.m.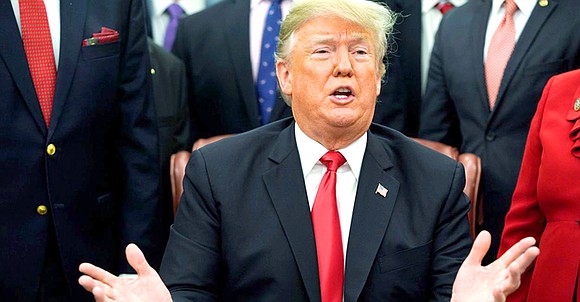 The Washington Post

(The Texas Tribune) – President Trump on Friday threatened to use emergency powers to build a wall along the U.S.-Mexico border, a move that would defy a Congress that – amid Democratic opposition – has thus far refused to allocate any new money for a border wall.
Asked Friday if he would declare a national emergency to get the wall built, Trump responded: "We can do it. I haven't done it. I may do it. I may do it."
But Trump strengthened his rhetoric in his demands for more than $5 billion to build a wall along the southern border, saying it must be built out of concrete or steel. Democrats have rejected providing any new funding for a border wall.