Around the State
Special to The Dallas Examiner | 1/28/2019, 2:50 p.m.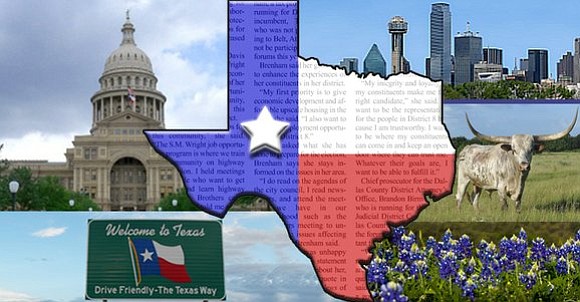 Special to The Dallas Examiner
DALLAS
"Insurance Basics: How Insurance Can Be Used to Accumulate Generational Wealth" will be presented by the Zan Wesley Holmes Jr. Community Outreach Center, Jan. 15, from 11:30 a.m. to 1 p.m. at Frazier House, 4600 Spring Ave.
The "Lunch and Learn Series" is a signature program of the center. It launched in July 2018 with "Marketing Basics," and continues each month with a new class that provides learning opportunities for small businesses and nonprofit organizations, specifically targeted to those in the South Dallas area.
"Insurance Basics" will teach participants the following:
• The various types of insurance products
• How to select the best type of insurance product for your current needs and the needs of future generations
• How to create a generational wealth strategy using insurance products
Classes will be offered in person and via Facebook Live. For more information, email: info@zwhjcoc.org or call Jasmine Anderson at 214-324-4443.
The classes are free and open to the public. Attendees should bring a lunch. Drinks will be provided. To register, visit https://www.zwhjcoc.org/classes-insurance.
DALLAS
West Dallas and South Oak Cliff property owners can receive property tax consultation that may help to reduce property taxes. Tax consultant Will Toler will help residents file their homestead exemptions and property value protests. He will also help clear certain title problems. Help is provided in English and Spanish. Contact Toler at 214-277-3087 or will@willtoler.com.
DALLAS
Alpha Kappa Alpha Sorority Inc., Omicron Mu Omega Chapter will host its annual Founders' Day Celebration Luncheon, Jan. 26, at 11 a.m. at the Hyatt Regency Hotel, located at 300 Reunion Blvd.
The keynote speaker for the event, themed "Excellence in Sisterhood, Scholarship, and Service," will be Dr. Ruth J. Simmons, president of Prairie View A&M University. Additionally, the chapter will honor members who have 50 and 25 years of service and membership with AKA.
On Jan. 15, members will celebrate the 111th anniversary of the sorority's founding in 1908. To commemorate this historic event, chapters within the contiguous U.S. and international regions host annual observances to familiarize the general public with the history of AKA, as well as its significant contributions and service.
Omicron Mu Omega was established June 23, 1984, as a second Dallas alumnae chapter for the intentional purpose of reclaiming and retaining inactive sorority members.
Since its inception, the chapter has been a beacon of service by providing scholarships to Dallas area high school students, mentoring young ladies through its signature program, Cachet Youth Group, and partnering with a host of organizations, such as the American Heart Association, National Alliance on Mental Illness and Susan G. Komen Race for the Cure to name a few.
For more information and to register, visit http://www.aka1908.com.
DALLAS
The Dallas Volunteer Attorney Program, a joint initiative of the Dallas Bar Association and Legal Aid of Northwest Texas, will hold 11 free legal clinics in February for Dallas County residents who meet certain financial guidelines. All clinics begin at 5 p.m., with the exception of the Veteran's Clinic, which begins at 1:30 p.m.