Preventing birth defects before pregnancy
Special to The Dallas Examiner | 1/28/2019, 2:52 p.m.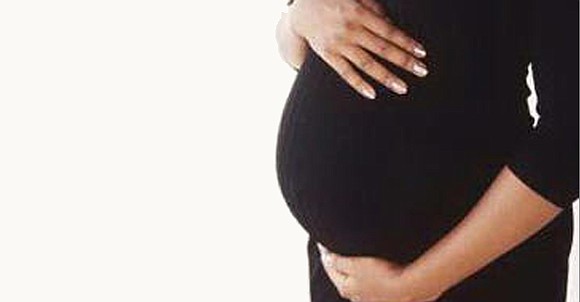 Special to The Dallas Examiner
One in every 33 babies in the U.S. is born with a birth defect, according to the Centers for Disease Control and Prevention. That's one baby born every 4.5 minutes with a condition that may require special medical care at birth and later in life.
January is National Birth Defects Prevention Month, a time to focus on the need to educate and care for families presented with the possibility of having a baby with a birth defect, according to maternal-fetal medicine specialists at Parkland Health and Hospital System.
Birth defects are structural changes present at birth that can occur in almost any part of the body. They can affect the baby's overall health, as well as how the body develops and functions, and can vary from mild to severe. Common birth defects include congenital heart defects, cleft lip and palate, spina bifida and many more. The expected lifespan of a person with a birth defect may be affected, depending on the severity and type of defect.
Although not all birth defects can be prevented, there are things women can do before and during pregnancy to increase their chance of having a healthy baby.
"Because a baby's organs form early in pregnancy, often before a woman even realizes that she is pregnant, the time to prevent birth defects is before pregnancy," said Jodi S. Dashe, MD, medical director of prenatal diagnosis at Parkland and professor of obstetrics and gynecology in the Division of Maternal-Fetal Medicine at UT Southwestern Medical Center.
To prevent the risks associated with birth defects, Dashe urges women planning to become pregnant to review the CDC's PACT for Prevention:
Plan ahead
• Get as healthy as possible before becoming pregnant.
• Get 400 micrograms of folic acid every day.
Avoid harmful substances
• Avoid drinking alcohol and smoking.
• Be careful with harmful exposures at work and home.
Choose a healthy lifestyle
• Eat a healthy diet that includes fruit, vegetables, whole grains, low-fat dairy and lean proteins.
• Be physically active.
• Work to get medical conditions like diabetes, obesity and high blood pressure under control.
Talk to your healthcare provider
• Get a medical checkup.
• Discuss all medications, both prescription and over-the-counter.
• Talk about your family medical history.
"Taking a multivitamin that includes 400 micrograms of folic acid daily is one of the easiest but most important ways to prevent neural tube defects like spina bifida," Dr. Dashe said. "If you take any medications, including over-the-counter pills or supplements, talk to your doctor or other healthcare provider to see if it is okay to take them when you are pregnant. Most medications are safe in pregnancy, but some are not. A medication that a doctor prescribes may be important for your health and may have no effect on the baby, and a woman can get very sick if she needs a medication and just stops it, and that can harm her pregnancy."
Dashe added that a woman with any medical problem she knows about, like high blood pressure, diabetes, seizures, thyroid problem, or any other health issue, should see a doctor before becoming pregnant.