R&B artist Darcell uses music as mechanism for hope
Mike McGee | 7/1/2019, 2:39 p.m.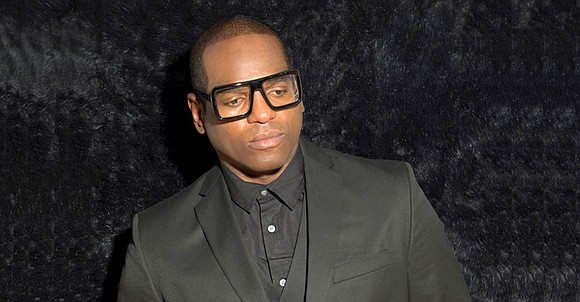 The Dallas Examiner
Darcell is the image, the creative, the record label founder. Darcell Crayton is the man, the father, the hometown hero who provides the musical message. Together as one, the performer believes that a musical future was always his destiny.
"I come from a family of a few singers," he said, recalling his first time singing in church at five years old, as well as growing up being influenced by artists he described as the Michael Jacksons of the world. His sound might be characterized as soulful, or pop-infused R&B, but Darcell is less fixated on the sound and more about its purpose, calling it "... a mechanism for hope. My music's feel-good music."
With his self-titled debut album available on multiple online music platforms, the performer, who called himself "a little old country boy" at one point, is pleased to note that he got his creative start in Dallas County.
"I was performing at Starz," the artist said as he thought back to some of the first clubs where he made his musical mark. "RJ's by the Lake, right at Bachman Lake."
He pointed out that both venues had, in effect, "a revolving door" where he made repeated appearances on their respective stages.
Beyond Dallas, a performance at the Apollo Theater in Harlem especially stands out for Darcell, yet he described winning a Tom Joyner K104 talent show back home as the "pivotal moment" when he knew he was an established professional singer/songwriter.
"Primarily because at the time all the crème de la crème of the city, so to speak, we were all vying for first place," he remembered. "And to be in that ambiance of so many gifted people – you know, there's so much talent out here in Dallas – and then to actually win, for them to actually call my name … at the end of the night, it really validated for me that, you know what? I can touch people. People do enjoy what I do. And who knows, maybe I can make a living out of it."
That contest ended with a $10,000 grand prize and opened up new opportunities for the talent. But just as Darcell has enjoyed his journey upward, turbulence accompanied his ascension. He confessed that a move to Los Angeles led to the most trying time in his professional life.
"Now you're in a place where everybody that thinks they're that guy, that girl, they come to Los Angeles. So now you're in the ambiance where some of the finest talent, not only in your city, but some of the finest talent in the country, they come, they pitch their tent and now they're in L.A."
He had with him his guitar and keyboard but knew no one. He found chances to sing and act, but often times also had to live out of his car for prolonged periods.
"Taking a shower at the fitness center. Before that, waking up, going to the service station to brush my teeth and use the restroom," he asserted. "Then, working out and ironing my clothes, and then some nights sleeping in my car. Some nights trying to sleep in a storage unit hoping the owners didn't find out."