R&B artist Darcell uses music as mechanism for hope
Mike McGee | 7/1/2019, 2:39 p.m.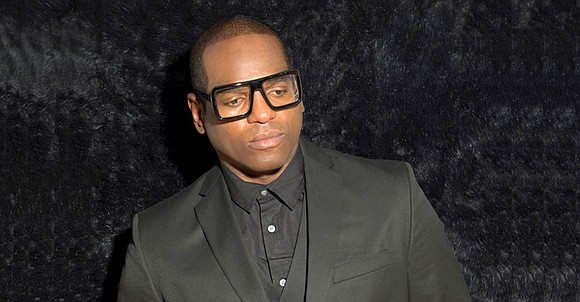 Throughout all these difficulties, Darcell never considered quitting and going back home.
"My life changed when I realized, wait a minute, if God will put you in a place to be seen and be heard, all the residual effect is that you receive money, fame and success, then that's an empty career," he added. "I want to be in a position where that 17-year-old Black kid in South Dallas, or another little White girl in Highland Park says, 'Hey, he came from Dallas. If he did it, maybe I can too.'"
Darcell concluded that he needed to become a source of inspiration along with being an entertainer. He acknowledges that as a performer he still owes something to his listeners despite his own creativity.
"I think that as artists we have a responsibility to be transparent, a responsibility to let people get a bird's eye view of my emotions, of what we're feeling and also of what we're thinking. I think that's how you transmit emotion," he remarked, adding that whatever he goes through, the listener will better be able to relate via his lyrical honesty.
Darcell expressed that his work transcends patterns found in current popular music. His lyrics are nearer to the sacred than to the profane.
"I'm a follower of Jesus Christ," he proclaimed. "Even beyond my spiritual core in terms of being a Christian … why won't I just make music that's universal to everyone? And so what I find as a songwriter, I find that if I can grasp a thought of beauty, if I can tap into that idea that love is the answer regardless of the question, then that's really the paradigm I operate from."
He mentioned that he rarely struggled with needing to express what he considers sexually explicit or degrading lyrics.
"That's just not what I'm attracted to. That's really just not what permeates from me," he said.
Still, if L.A. taught him anything, Darcell learned that talent alone will not get anyone anywhere. California is filled with talent from around the world.
"I like to say, 'Talent makes you eligible,' and so that was a really big learning curve for me."
He conceded that following dreams was simply not enough.
"If dreamers, or anybody, would identify their dreams and then manifest their dreams, that is who they are," he exclaimed as he referred to his personal acronym "I AM," meaning "Identify And Manifest," which he maintains has kept him on track to achievement.
"I am identifying my dreams and manifesting my dreams," Darcell said as he encouraged others to step forward and do the same. "If you really believe, open your heart, open your mind, put away the fear – or even walk with the fear still present – and go get what you know is rightfully yours."
Darcell's latest single, All I Want, is available online now. He will perform at the Corner Theater in DeSoto July 6.