Dallas City Council: Rainbow crosswalks, formerly incarcerated workforce and Catholic Charities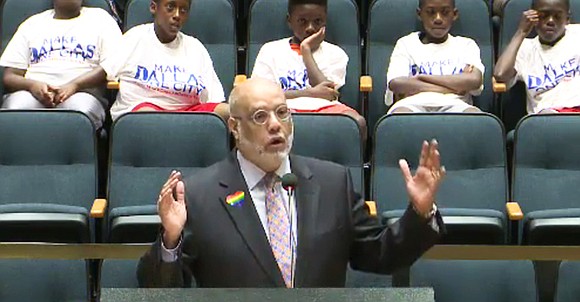 Narvaez agreed about helping populations such as those formerly incarcerated get back into the workforce.
"We help people that did their time, paid their debt to society, that society continues to punish them for their entire lives," Narvaez said. "We have to do things like this to get them ready to get them out into the workforce so they can feel like a regular person again."
Last, the City Council voted in favor of authorizing a 15-month contract, with one 12-month renewal option, with Catholic Charities of Dallas Inc. to provide services under a Supportive Housing for Seniors program for housing rental subsidies for transition into permanent supportive housing, case management and wraparound stabilization services for homeless seniors, which started July 1 and will continue through Sept. 30, 2020.
Council member Jennifer Staubach Gates of District 13 said this program has been in effect with St. Jude Dallas supportive housing in her district.
"Allowing to get homeless into permanent supportive housing is important," Gates said. "It has been successful, and we need more programs like this. Having these wraparound programs make a big difference."
Council member Carolyn King Arnold of District 4 was excited because the City Council approved many homeless initiatives.
"We feel real good today in our efforts to follow through with our 2017 bond commitment to the homeless," Arnold said.